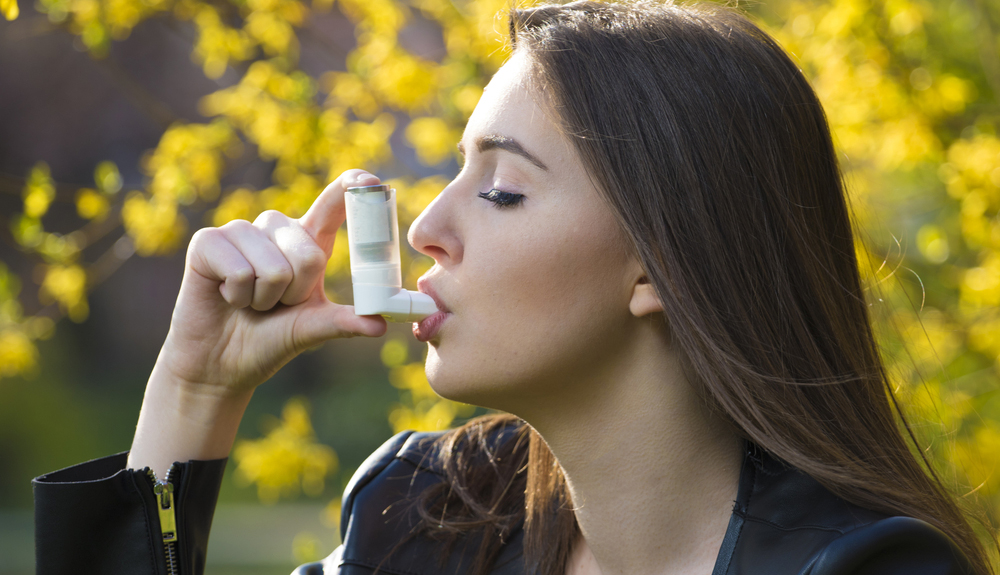 At Simplefill, we are dedicated to helping Americans find the help they need to afford their medications. Learn more about our asthma assistance programs, and apply today.
What Is Asthma?
Asthma is a chronic respiratory disease that constricts and inflames the airways, making it difficult to breathe. Asthma attacks are often triggered by allergens, irritants, or strong odors. Asthma attacks can also be exercise-induced.
Severe asthma attacks can be life threatening. While there is no cure for asthma, there are medications that can help patients manage their condition and lead a normal life.
How Do Different Types of Asthma Medication Work?
Some asthma medications alleviate sudden breathing problems brought on by an asthma attack. Combivent is a common example of this type of medication.
Other asthma medications are intended for long-term maintenance treatment of asthma but are NOT to be used in the treatment of sudden symptoms brought on by an asthma attack. Such long-term medications include drugs like:
Prescribed for adults and children with asthma who need both an inhaled corticosteroid and a long-acting beta-adrenergic agonist.
Relaxes airways and keeps them open. Not for use by children under age 6.
Combines a corticosteroid and a long-acting bronchodilator. Prescribed only for severe asthma or asthma that is not well-controlled by other long-term asthma medications. Not for use by children under age 6.
Combines a corticosteroid and a long-acting bronchodilator used to control and prevent asthma symptoms in patients age 5 and older.
An inhaled corticosteroid that is often combined with an oral steroid to prevent asthma attacks in patients age 4 and over.
Contains a corticosteroid that helps prevent asthma attacks.
A bronchodilator that helps prevent narrowing of the airways.
Get assistance paying for these asthma medications and more by enrolling with Simplefill.
How Does It Work?
The pharmaceutical industry recognizes the need to provide assistance to many uninsured and underinsured patients who cannot otherwise afford their medications. But patients can be overwhelmed by the complexities involved in obtaining that assistance. Simplefill serves as an advocate to help you find and enroll in the asthma drug assistance programs that may be available to you.
At Simplefill, we stay abreast of changes in manufacturers' assistance programs, including changes in eligibility requirements and the addition of new medications. We can also handle all of the paperwork and communications required to determine what programs you may be eligible for and get you enrolled.
Get Started Today
It's easy to get started with Simplefill. Here's how the process works:
Apply for Simplefill's program online or by phone at 1(877)386-0206.
Within 24 hours, one of our Advocates will get in touch with you for an interview.
If you meet our qualification requirements, we'll enroll you in the Simplefill program.
We'll identify the asthma assistance programs that your income and insurance status qualify you for and can apply for them on your behalf. We'll take care of all the paperwork and approvals.
Once you're enrolled in one or more assistance programs, we'll monitor your refills and update your patient profile if new medications are added to your prescription list.
We'll do the heavy lifting so that you can concentrate on enjoying your life. Apply today!