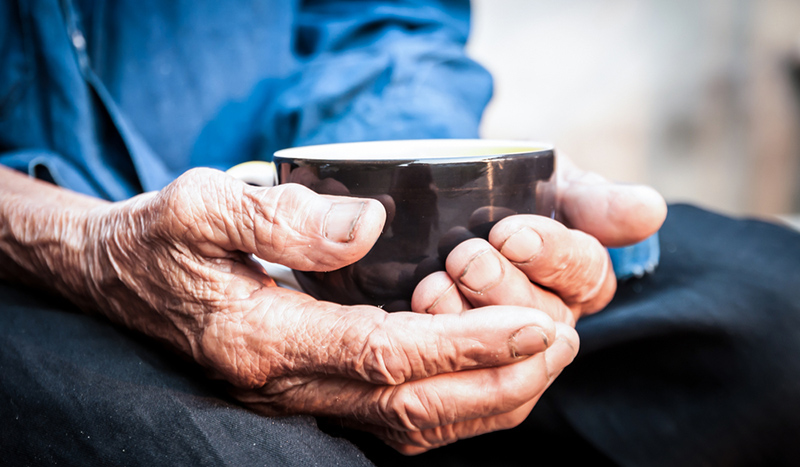 If you're having trouble paying for the medications prescribed for your rheumatoid arthritis, Simplefill is here to help you get the financial assistance you need. Learn more about our rheumatoid arthritis patient assistance program, and apply today.
What Is Rheumatoid Arthritis?
Rheumatoid arthritis (RA) is an autoimmune disease that occurs when your immune system goes off the rails and attacks the linings of your joints, causing inflammation that can be severe. Exactly why this happens is unknown, but there does seem to be a genetic predisposition toward RA in some families. About 1% of all Americans, more women than men, suffer from RA.
The hallmark of RA is red, warm, swollen, and painful joints. Unlike osteoarthritis (the more common type of arthritis resulting from wear and tear on the joints), RA affects both sides of the body. If you have RA in your knees, for instance, both your right and left knee will be affected. Over time, RA can also affect other parts of the body such as the heart, eyes, and other organs.
What Rheumatoid Arthritis Medication Assistance Does Simplefill Provide?
Simplefill sorts through the many RA medication assistance programs offered by pharmaceutical companies and nonprofit organizations to help you find the ones best suited to your medication needs and your insurance and financial status.
We'll help you apply to the programs that are a good match and work to get you enrolled. By handling these tasks for you, we can help you get the assistance you need to afford your medications while simplifying the process.
We provide rheumatoid arthritis assistance programs for common drugs like:
Enbrel
Aventis
Cimzia
Rituxan
And more
How Do Different Types of Rheumatoid Arthritis Medications Work?
Although there is no cure for RA, several different classes of medications are useful in treating it and may bring about a remission:
Nonsteroidal anti-inflammatory drugs (NSAIDs) help reduce pain and inflammation. While many NSAIDs are available over the counter (e.g., Advil, Motrin, Aleve), stronger NSAIDs, such as Celebrex, are available by prescription only.
Corticosteroids like Prednisone are often prescribed on a short-term basis to relieve acute symptoms and slow damage to the joints.
Disease-modifying anti-rheumatic drugs (DMARDs) can slow the progress of RA and help to prevent permanent damage to joints and other tissues. These include Trexall (methotrexate), Arava (leflunomide), Plaquenil (hydrocychloroquine), and Azulfidine (sulfasalazine).
Biologic response modifiers (also known as biologic agents) form a newer class of DMARDs that can target specific parts of the immune system that cause inflammation. They are typically prescribed in conjunction with methotrexate or some other nonbiologic DMARD. Biologics commonly prescribed for RA include Humira (adalimumab), Enbrel (etanercept), Cimzia (certolizumab), and Xeljanz (tofacitinib).
How to Get Rheumatoid Arthritis Prescription Assistance from Simplefill
First, let us know you need our help by applying online or calling us at 1(877)386-0206. One of our advocates will reach out to you for a phone interview within 24 hours. This interview will give us the information we need to identify the best rheumatoid arthritis patient assistance programs for you. We'll apply to those programs on your behalf and will handle the enrollment process for you once you've been approved.
Our help doesn't end there. We'll continue working on your behalf to help ensure that your prescriptions are renewed on time and help you enroll in assistance programs for any new medications you are prescribed.
Apply Now
Apply today to get help paying for your rheumatoid arthritis medications. We are ready to assist you and answer any questions you may have.