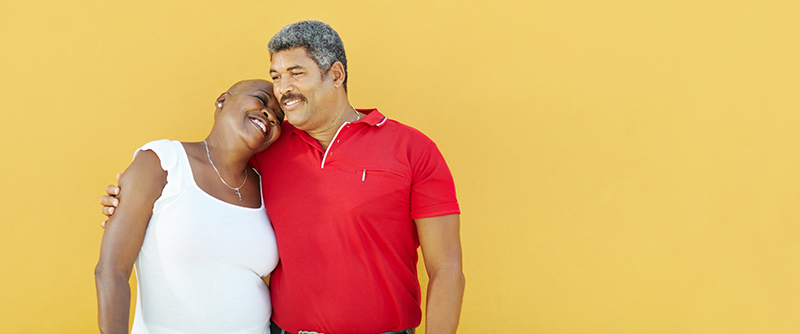 Simplefill helps Americans who are struggling to pay for the costly medications they take to manage chronic medical conditions, including certain autoimmune disorders such as psoriasis and inflammatory bowel diseases. Learn more about Stelara assistance programs, and enroll with Simplefill today.
What is Stelara?
Stelara (ustekinumab) is a monoclonal antibody used in the treatment of autoimmune disorders such as psoriasis, psoriatic arthritis, Crohn's disease, and ulcerative colitis.
The initial dose of Stelara is administered through IV infusion into a vein in the arm by a medical professional in a health care setting. Subsequent doses are administered by subcutaneous injection every eight weeks, for a total of six injections during the first year. The subcutaneous injections can be administered in a health care setting or, with proper training, at home by the patient or a caregiver.
What Does Simplefill Provide?
The treatment goal for people with autoimmune diseases is to induce remission and maintain it as long as possible. Having an uninterrupted supply of the medications capable of achieving this is crucial, but that can be an expensive proposition. The autoimmune disorders treated with Stelara can be painful and debilitating and are known to be exacerbated by stress.
Simplefill can alleviate the stress that comes from not being able to afford important medications such as Stelara. We aim to raise awareness that prescription assistance is available and connect those who need such assistance with the programs and organizations offering it.
How does Stelara Work?
Autoimmune diseases such as the ones that Stelara is prescribed for are inflammatory disorders. Stelara is a monoclonal antibody made by cloning a unique white blood cell. It works by suppressing certain cytokines, specifically interleukin IL-12 and IL-23, which trigger the body's inflammatory response.
How to Get Prescription Assistance
For us to connect you with Stelara assistance, you'll need to become a Simplefill member by applying online or calling us at 1(877)386-0206. Shortly thereafter, within 24 hours at most, you'll be contacted by one of our patient advocates for a brief interview. We'll use your answers about your prescriptions, insurance status, and financial situation to create your member profile, which will enable us to match your specific prescription assistance needs to the programs most likely to meet them.
We'll take care of all of the paperwork for you. We'll complete your applications and submit them to the Stelara assistance programs we've identified for you. Plus, we'll handle the enrollment paperwork as well once you've been approved.
That's just the beginning of what Simplefill will do for you. We'll make sure your Stelara prescription never lapses, and moving forward, we'll update your member profile as your treatment plan changes. We can help find you some payment assistance for any new medications prescribed for you. We couldn't make it any easier or simpler than that!
Apply Now
Become a Simplefill member today, and you'll soon have no problems paying for your Stelara prescription.