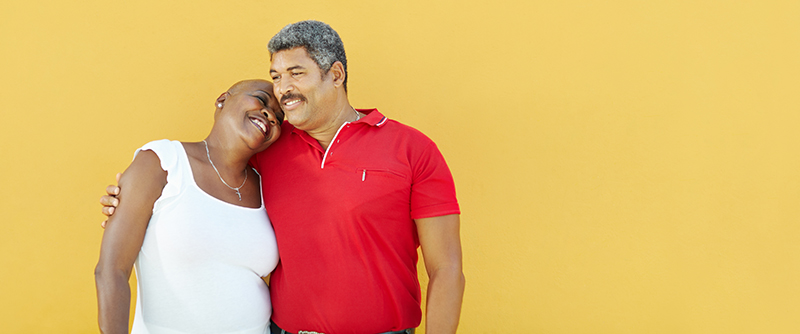 At Simplefill, we are dedicated to helping Americans find the help they need to afford their medications. Learn more about our HIV / AIDS drug assistance programs, and apply today.
What Is HIV/AIDS?
HIV is shorthand for "human immunodeficiency virus," which is a retrovirus. HIV destroys white blood cells in the body, which are the immune system's warriors that fight infection. HIV specifically targets the CD4 T lymphocytes (CD4 cells) that stimulate other immune cells to fight infection.
AIDS stands for "acquired immunodeficiency syndrome." HIV can progress to AIDS when the body's immune defenses are seriously compromised. Infections that a person with a healthy immune system could normally fight off can be life threatening for someone with AIDS. HIV is transmitted sexually or through contact with the blood of a person infected with HIV (by sharing needles for example), or from mother to infant during pregnancy or childbirth. There may be a period of months or even years before an HIV positive person experiences severe symptoms or develops AIDS.
Being infected with HIV does not always lead to developing AIDS, especially if treatment with appropriate HIV medications is started early. Today's medications make it possible for people with HIV to live for many years and can reduce the risk of passing the virus on to others.
How Do Different Types of HIV/AIDS Medication Work?
The first line of defense against HIV/AIDS today is antiretroviral treatment. This treatment involves taking a combination of drugs that prevent HIV cells from multiplying in the body. Continued treatment reduces the number of HIV cells, often to the point that blood tests can no longer detect the presence of the virus. With fewer HIV cells in the body, the immune system has a chance to recover.
What HIV/AIDS Medication Assistance Does Simplefill Provide?
Simplefill provides medication assistance the following drugs often prescribed to HIV/AIDS patients:
Viread – (tenofovir disoproxil fumarate), for use by adults and children age 2 and older who weigh at least 22 pounds
Norvir – (ritonavir), a protease inhibitor used together with other antiviral medications
Genvoya – a combination of four medications in one pill (elvitegravir, cobicistat, emtricitabine, and tenofovir allafenamide)
Trumeq – a single pill taken daily, containing an integrase strand transfer inhibitor (dolutegravir) and two nucleoside reverse transcriptase inhibitors (abacavir and lamivudine)
Isentress – used with other antiretroviral medications to treat HIV in adults and children weighing at least 88 pounds
And more – HIV/AIDS drug assistance may be available for other drugs as well. Contact a Simplefill representative for more information.
How Does It Work?
At Simplefill, we identify HIV/AIDS prescription assistance programs, determine which programs you may qualify for, and can apply for each of those programs on your behalf. Some programs are available only to the uninsured, while others help with co-pays and deductibles for those who can't afford them.
Simplefill can handle your enrollment in the programs you qualify for, gather the necessary documentation and signatures, make sure your prescriptions are refilled as needed, and add any new medications your doctors may prescribe. We do the research and paperwork so that you can focus on your health and well-being.
Apply Now
To get started, apply online or call 1(877)386-0206. Within 24 hours, one of our Advocates will call you to go over your application and help you enroll if you qualify.