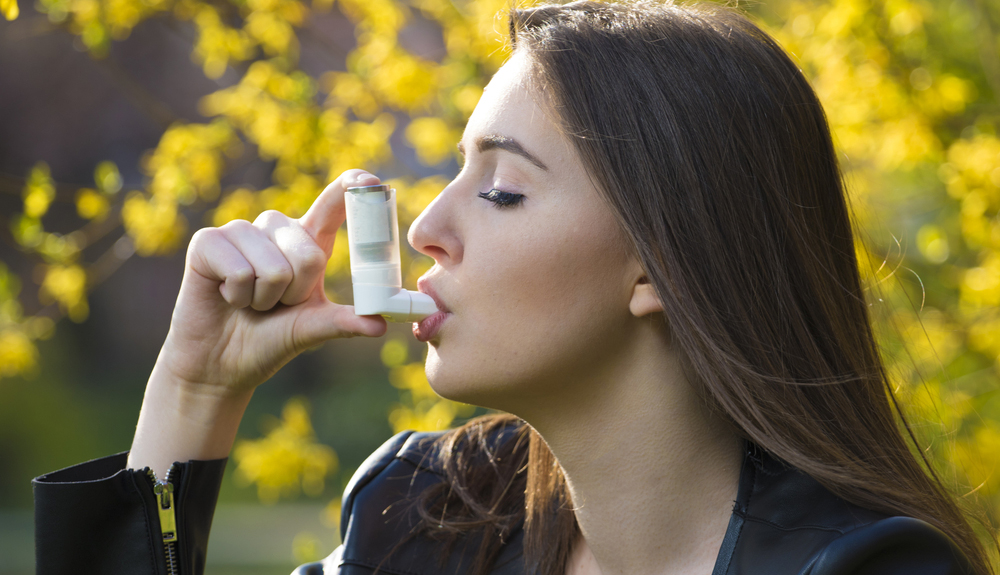 Simplefill's mission is to help Americans get the assistance they need to meet their prescription medication costs. Learn more about our COPD patient assistance programs, and apply today.
What Is COPD?
COPD is short for Chronic Obstructive Pulmonary Disease. It is the term now used to encompass emphysema, chronic bronchitis, and several other lung diseases. Nearly 30 million Americans are believed to suffer from COPD, though nearly half of them have never been diagnosed.
COPD is a progressive, potentially life-threatening disease, and people with a history of smoking are at particular risk. While the disease can be treated to help control symptoms, such as coughing and labored breathing and slow the progression of the disease, the damage to the lungs cannot be reversed. There is as yet no cure for COPD.
As a chronic disease, COPD requires lifelong medications once it is diagnosed. The cost of those medications can be very high, especially over a lifetime.
What COPD Medication Assistance Does Simplefill Provide?
Simplefill works with pharmaceutical companies and nonprofit organizations to help ease the financial burden on COPD patients who are having trouble paying for their medications. Each drug assistance program has its own eligibility criteria. The help available depends on the patient's insurance and financial status.
Simplefill takes on the burden of finding and enrolling you in the assistance programs you qualify for. For someone already coping with the stress of a chronic illness, having Simplefill manage that process makes life that much easier.
We provide COPD assistance programs for common drugs like:
Dulera
Combivent
Anoro Ellipta
How Do Different Types of COPD Medication Work?
The two main types of medications used in the treatment of COPD are bronchodilators and glucocorticosteroids.
Bronchodilators
Bronchodilators are inhaled medications that relax the muscles in the airways to allow more air to pass through them to make breathing easier. They are administered through an inhaler (a puff or two at a time) or nebulizer (prolonged inhalation of medication in vapor form).
Different bronchodilators work in different ways and are often prescribed for use together. Some of them are short-acting (lasting 4-6 hours) and are used only when needed to provide immediate relief. These are sometimes referred to as "rescue" inhalers. Examples of short-acting bronchodilators include Proair (albuterol), Atrovent (ipratropium), and Combivent (albuterol/ipratropium).
Other bronchodilators are longer acting (up to 12 hours) and are used daily to help prevent symptoms. These include Spiriva (tiotropium), Tudorza (aclidinium), and Serevent (salmeterol).
Glucocorticosteroids
Glucocorticosteroids reduce inflammation in the airways. They may be taken in pill form or inhaled using an inhaler or nebulizer. Some are administered through injection. People with advanced COPD may be prescribed a glucocorticosteroid for daily use. In other cases, a glucocorticosteroid is prescribed for short-term use (a few days or weeks) during a flare-up of symptoms.
Glucocorticosteroids commonly prescribed for the treatment of COPD include Flovent (fluticasone), Millipred (prednisolone), and Pulmicort (budesonide).
Hybrid Medications
Some medications, such as Advair and Symbicort, combine a bronchodilator and a glucocorticosteroid in a single drug.
Phosphodiesterase-4 Inhibitors
Phosphodiesterase-4 inhibitors are sometimes prescribed in pill form to treat COPD patients with severe chronic bronchitis. These medications also help reduce inflammation and relax the muscles of the airways. Daliresp (roflumilast) is a common example of this type of drug.
How to Get COPD Prescription Assistance from Simplefill
To get started with Simplefill, apply online or by phone at 1(877)386-0206. One of our advocates will then contact you for a phone interview within 24 hours. During that interview, we'll get the information we need to identify the COPD patient assistance programs you may qualify for. We'll then handle the application process and, if you're approved, get you enrolled.
Once you're enrolled in one or more prescription assistance programs, Simplefill will remain your advocate moving forward. We'll make sure your prescriptions are renewed as needed and keep your list of prescriptions up to date. If your doctor prescribes a new drug, we'll make sure it's added to the ones already covered by your COPD drug assistance program.
Apply Now
Apply to get started with Simplefill today! Let us help you get the financial assistance with the medications you need to help control your COPD symptoms and improve the quality of your life.