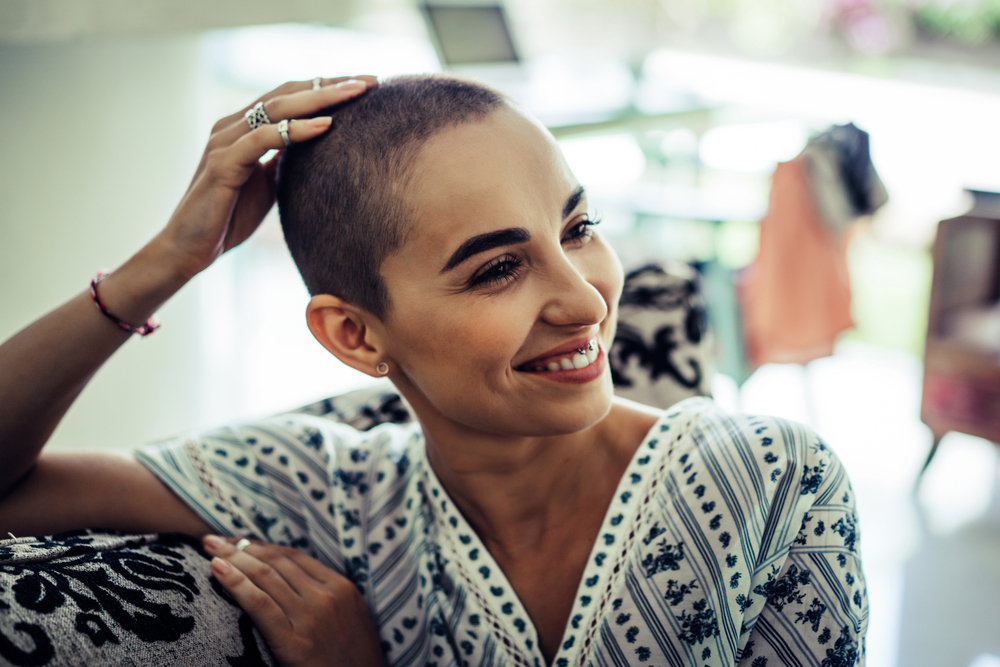 At Simplefill, we are dedicated to helping Americans find the help they need to afford their medications. Learn more about our cancer assistance programs, and apply today.
What Is Cancer?
A cancer diagnosis can be physically, emotionally, and financially devastating, particularly for the uninsured and underinsured. There are, of course, numerous forms of cancer, some of which carry a better prognosis than others.
Cancer is categorized according to where it starts in the body. For example, carcinomas begin in the lining of the body's internal organs, while leukemia begins in the blood and bone marrow, and lymphomas start in the immune system. Different drugs are used in the treatment of different cancers.
What are Assistance Programs?
Pharmaceutical companies and nonprofit organizations that provide support for cancer patients offer drug assistance programs to ease the financial burden on cancer patients who either have no insurance or are underinsured. Every cancer assistance program has its own eligibility requirements related to income and insurance status. Sorting through them all to find the help you need can be very cumbersome, especially when you're coping with the physical, emotional, and financial stress that comes with a major illness.
Simplefill takes that stress off your shoulders and those of your loved ones. We do the research to identify the cancer patient assistance programs you might qualify for and help you get enrolled. We handle the paperwork for you so you can concentrate on getting well.
What Types of Cancer Medications Are There?
Drugs are often used in the treatment of cancers, though medications may differ depending on the specific type of cancer diagnosis. Here are some of the most common types of cancer medications:
Monoclonal Antibodies
Monoclonal antibodies are medications that can target cancer cells without harming healthy cells. Prolia is a common example of this type of drug. It is commonly prescribed to cancer patients whose treatments leave them at risk for bone fractures.
Monoclonal antibodies are also used to stimulate the body's immune system to fight cancer, usually in combination with other cancer treatments. Examples of these types of drugs include Yervoy, which is used to treat advanced melanoma, and Keytruda, which is used in the treatment of advanced non-small cell lung cancer.
Other Cancer Medications
Some medications prescribed for cancer patients are not intended to fight cancer. Instead, they provide support for people undergoing various types of cancer treatments. For example, people being treated for thyroid cancer typically have their thyroid gland surgically removed or destroyed by targeted radiation. In such cases, the drug Armour Thyroid is often prescribed to replace the thyroid hormones a patient can no longer manufacture and can't survive without.
Epogen is another example of a common supportive therapy during cancer treatment. This drug is a synthetic hormone that stimulates the production of red blood cells in the bone marrow. It's prescribed to help patients fight the anemia often caused by chemotherapy.
Get Cancer Prescription Assistance from Simplefill
If you are struggling to afford your medication, you may have resources available to you. To find out if your eligible, follow these simple steps:
Complete the online Simplefill application or call us at 1(877)386-0206.
Within 24 hours, one of our Advocates will call you and conduct a phone interview to obtain the information we need to determine which cancer assistance programs you might be eligible for.
With your permission, we'll then apply for those programs on your behalf and get you enrolled once you're approved.
Once approved and enrolled, you shouldn't have to worry about not being able to cover the cost of your cancer medications. Simplefill will help ensure your prescriptions are renewed on schedule and that any new medications prescribed by your doctors are added as well.
Apply today to get started!