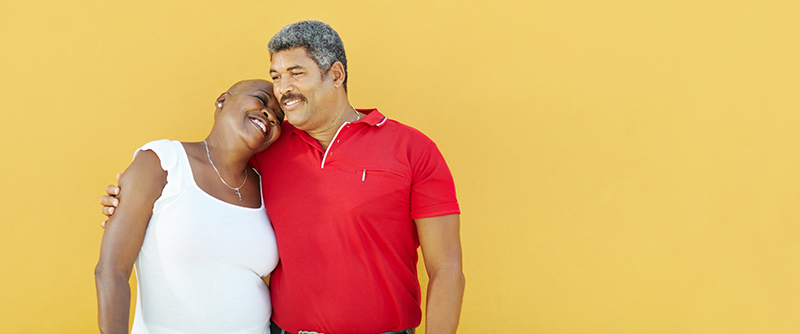 At Simplefill, we help Americans who are having trouble paying for the medications they depend on to manage chronic diseases such as rheumatoid arthritis and other autoimmune diseases. Learn more about Rituxan patient assistance programs, and enroll with Simplefill today.
What is Rituxan?
Rituxan (rituximab) is prescribed for the treatment of certain adult and childhood cancers of the blood. It specifically treats cancers affecting white blood cells, including some forms of leukemia and lymphoma, such as chronic lymphocytic leukemia and non-Hodgkin's lymphoma. It is also prescribed for people with rheumatoid arthritis and a number of other autoimmune diseases, such as autoimmune hemolytic anemia and vasculitis.
Rituxan is administered intravenously over a period of several hours by a trained health care professional, typically once a month.
What does Simplefill Provide?
If you're on Rituxan, you're dealing with a serious illness and probably a fair amount of stress related to your health. You certainly don't need the added stress of worrying about how you'll pay for your next IV dose of this important medication. Even people with private insurance may be finding it difficult to come up with the copay, and the high cost of Rituxan may put it completely out of reach for the uninsured or underinsured.
Simplefill believes that everyone should have access to needed medications without having to sacrifice other necessities. Help is available, but many patients are unaware of that important fact. That's where we come in. Think of Simplefill as a bridge connecting people who need prescription assistance and the programs and organizations that can provide it.
How Does Rituxan Work?
Rituxan is classified as a monoclonal antibody, which is made by cloning a unique white blood cell. They're specifically engineered to bind only to certain substances, such as cancer cells. Rituxan is engineered to bind to a protein, CD20, found on the surface of the immune system's B cells, causing cell death.
Rituxan can't distinguish between normal and malignant B cells. However, it's an important weapon in the battle against diseases caused by an overabundance of B cells, or B cells that are overactive or dysfunctional.
How to get Prescription Assistance
In order for us to get you the prescription assistance you need, you must enroll with Simplefill, which you can do easily by applying online or calling us at 1(877)386-0206. Within 24 hours of becoming a Simplefill member, you'll get a phone call from one of our trained patient advocates. During a brief phone interview, the advocate will gather some important information from you, which we will use to build your member profile. That profile will provide the basis for matching your needs to the Rituxan assistance programs most likely to meet them.
Our members appreciate the fact that Simplefill handles all of the paperwork it takes to get the prescription assistance they need. We'll prepare applications for you and submit them to the Rituxan assistance programs we've matched to your profile. And once you're approved to receive assistance, we'll handle the enrollment paperwork as well.
Simplefill will monitor your Retuxan prescription to make sure that your IV treatments are covered. And we'll also get you prescription assistance for any new medications your health care providers add to your treatment plan. We're here to help for as long as you need us.
Apply Now
Enroll in Simplefill today, and you'll soon be paying a lot less for your Rituxan treatments.