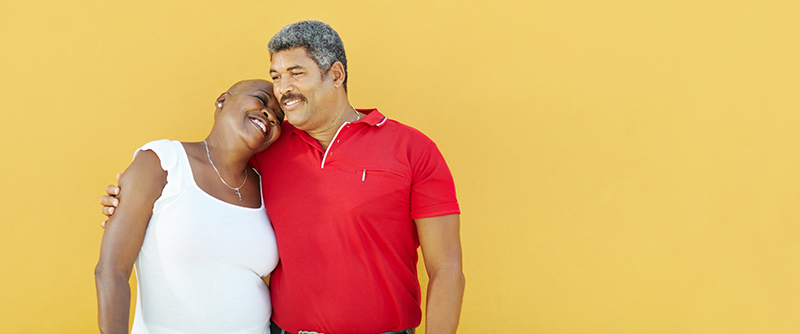 Simplefill's goal is to help Americans maintain an uninterrupted supply of the medications they need to manage chronic diseases such as asthma and COPD. Learn more about Flovent patient assistance programs, and enroll with Simplefill today.
What is Flovent?
Flovent's active ingredient, fluticasone, is one of the most frequently prescribed medications in the United States. Not only is it prescribed in inhaled form for the treatment of asthma and chronic obstructive pulmonary disease (COPD), but it also serves as a nasal spray to prevent and treat allergic rhinitis. It can also be used as nasal drops for the treatment of nasal polyps.
The focus here is on the inhaled form of Flovent, which is prescribed for regular, ongoing use to decrease the likelihood and severity of symptoms such as wheezing and shortness of breath.  Do not rely on Flovent as a rescue inhaler.  In the event of a sudden onset of symptoms, use whatever fast-acting inhaler you normally do to treat an asthma attack.
Inhaled Flovent is prescribed for both adults and children who are at least four years old. The tablet form is prescribed to patients for whom inhaled Flovent is not suitable.
What does Simplefill Provide?
Simply put, Simplefill is here to help you get payment assistance for the Flovent you need to manage your asthma or COPD. We know how important it is for you not to miss your daily prophylactic Flovent treatments, and we don't want you suffering a setback or crisis because they can't pay for expensive prescription medications.
How Does Flovent Work?
Fluticasone is a glucocorticosteroid—a synthetic version of a hormone that occurs naturally in the body that reduces inflammation in the airways in people with asthma or COPD. It helps prevent the production of some of the chemicals that trigger an immune response in the form of inflammation of the airways. By dialing back the immune system and relaxing the airways, Flovent eases respiratory symptoms.
How to get Prescription Assistance
The first step in getting prescription assistance is to become a Simplefill member by applying online or calling Simplefill at 1(877)386-0206. Within 24 hours, one of our patient advocates will call you and ask you to participate in a profiling interview.
What we learn about your situation during this interview will help us develop your Simplefill profile, which we'll use in matching you up with the most suitable Flovent assistance programs. We'll also do the application paperwork on your behalf and get you enrolled in the programs that accept you.
We hope you'll allow us to continue helping you for as long as you need us. Our help doesn't end when you start getting Flovent prescription assistance. Longer-term, we'll make sure you have an uninterrupted supply of Flovent. Plus, as your treatment needs change, we'll update your profile and find you some help paying for any new medications prescribed for you.
Apply Now
Apply with Simplefill today, and stop worrying about how to pay for your Flovent prescription.