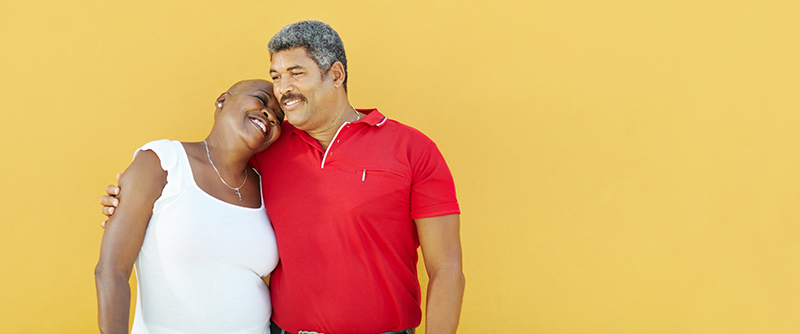 Simplefill helps Americans who are having trouble paying for expensive medications they depend on to manage chronic diseases such as COPD. Learn more about Trelegy patient assistance programs, and enroll with Simplefill today.
What is Trelegy?
Trelegy combines three different drugs into a single inhaled medication prescribed for adults with chronic obstructive pulmonary disease, or COPD. COPD is an umbrella term for several chronic lung diseases, most notably emphysema, chronic bronchitis, and refractory asthma. The three medications included in Trelegy are fluticasone furoate, umeclidinium bromide, and vilanterol.
Trelegy is used for maintenance treatment and will not stop an acute episode of breathing difficulty, so patients taking it typically also need a rescue inhaler.
What does Simplefill Provide?
COPD, the fourth leading cause of death in the U.S., is a serious, progressive disease that has a negative impact on one's quality of life. The breathing difficulties it causes are debilitating, and acute flare-ups can be life-threatening. As COPD progresses over time, patients may eventually require supplemental oxygen. In short, life with COPD is stressful, especially when money is tight, and stress is known to exacerbate the symptoms associated with the disease.
Simplefill can relieve some of the stress experienced by COPD patients, specifically the stress that comes from not being able to pay for costly COPD medications without sacrificing other essentials. We know that prescription assistance is available and can dramatically lower the cost of Trelegy, but many COPD patients are unaware or don't know how to get the help they need. So we've made it our mission to connect those who need prescription assistance with the programs offering it.
How Does Trelegy Work?
The component drugs contained in Trelegy work in different ways. Fluticasone furoate is a corticosteroid that suppresses the body's immune system, thus reducing inflammation in the airways (bronchi). Umeclidinium is a long-acting muscarinic antagonist that works as a bronchodilator to open up the bronchi. Vilanterol is a long-acting beta-agonist that also causes bronchodilation.
How to get Prescription Assistance
The first thing you'll need to do so to start getting help paying for your Trelegy prescription is to enroll as a Simplefill member. You can do this easily by applying online or calling us at 1(877)386-0206.
Within 24 hours, you'll get a phone call from one of our trained patient advocates who will ask you some important questions. The answers to those questions will enable us to build your Simplefill member profile, which we will then use to identify the Trelegy assistance programs most likely to meet your specific needs.
Simplefill makes things as easy as possible for our members by taking care of all the paperwork, beginning with the applications we'll complete and submit on your behalf to the Trelegy assistance programs we've identified for you. Upon your acceptance, we'll also take care of getting you enrolled, and before you know it, you'll be paying much less for the Trelegy you rely on to manage your COPD.
Simplefill maintains long-term relationships with our members. We'll continue to make sure your Trelegy prescription is always current and costing you as little as possible. And in the future, we'll update your profile to reflect any changes your health care providers make to your treatment plan and get you prescription assistance for new medications that are added. Our aim is to help you manage your COPD not only today but for as long as you need us.
Apply Now
Enroll in Simplefill today, and you'll soon see a dramatic reduction in what you have to pay for your Trelegy prescription.