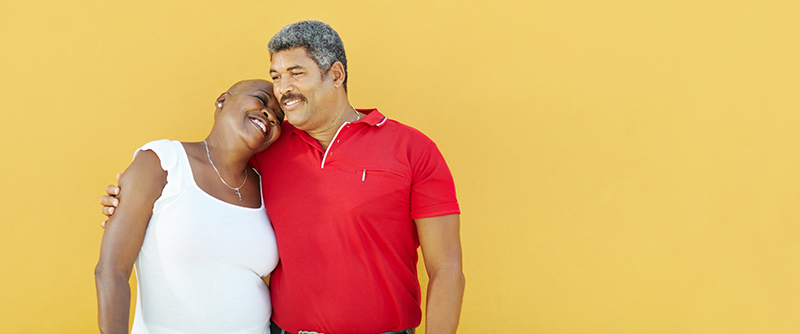 Simplefill helps Americans who are struggling to pay for the medications they need to manage chronic medical conditions such as COPD and asthma. Learn more about Breo Ellipta patient assistance programs and enroll with Simplefill today.
What is Breo Ellipta?
Breo Ellipta is a combination of two medications—fluticasone and vilanterol. These drugs work together in different ways to improve breathing and prevent bronchospasm and asthma attacks. It's used in the treatment of adults with chronic obstructive pulmonary disease (COPD) and/or asthma. COPD is an umbrella term encompassing both emphysema and chronic bronchitis, as well as several other diseases affecting the lungs.
Breo Ellipta is an inhaled medication. Ellipta is the name for the inhaler by which the dry powder inhalant is administered. It is used once daily for long-term treatment of COPD, but for asthma, Breo Ellipta is used only long enough for other medications to bring the disease under good control. It is not to be used as a rescue inhaler, as neither fluticasone nor vilanterol acts quickly enough to stop an acute attack.
What does Simplefill Provide?
The symptoms of pulmonary conditions like COPD and asthma can be frightening and difficult for patients to live with. Patients who enjoy symptomatic relief from using Breo Ellipta dread the loss of disease control they would experience without a steady supply of medication. For people having trouble paying for their Breo Ellipta prescription, worrying about access to the prescription they rely on can be very stressful, and pulmonary diseases can be exacerbated by stress.
If that's the situation you find yourself in, Simplefill understands your concerns and is determined to help you pay for your Breo Ellipta inhaler. We connect our members with the programs and organizations offering the prescription assistance they need.
How does Breo Ellipta Work?
Fluticasone is a corticosteroid that reduces airway irritation and swelling. Vilanterol is a bronchodilator that improves breathing by relaxing the muscles and opening up the airways.
How to Get Prescription Assistance
It takes only a few minutes to join Simplefill. All you need to do is apply online or call us at (877)386-0206. Within 24 hours, a trained Simplefill patient advocate will call and conduct an interview. Your answers will give us the information we need to create your Simplefill member profile.
We'll then use your profile to help us identify the assistance program(s) most likely to provide the help you need to maintain a reliable supply of Breo Ellipta. There's nothing further that you need to do to start getting the help you're seeking.
Simplefill will prepare your applications and submit them on your behalf. Upon their approval, we'll do the heavy lifting to get you enrolled. Before you know it, you'll be paying far less for the Breo Ellipta you need to control your COPD or chronic asthma.
Moving forward, Simplefill will make sure your Breo Ellipta prescription is always current. We'll also find you some help paying for any new medications prescribed by your health care providers. All you need to do is let us know when your profile needs to be updated to include your new prescriptions.
Apply Now
Apply with Simplefill today, and start getting help with the cost of your Breo Ellipta prescription.