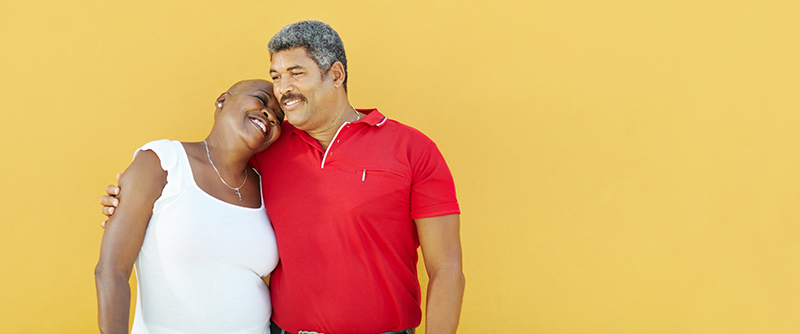 Simplefill helps Americans who are having trouble paying for the costly medications they rely on to manage chronic medical conditions such as gout. Learn more about Uloric patient assistance programs, and enroll with Simplefill today.
What is Uloric?
Uloric (febuxostat) is prescribed long-term to prevent gout flares in people who cannot tolerate allopurinol. Gout is a painful condition, a form of arthritis, caused by high levels of uric acid that collect in the joints. For unknown reasons, gout is more common in men than in women.  Once a person experiences the symptoms of gout, they are likely to persist long-term, though symptoms may abate in between flare-ups.
What Does Simplefill Provide?
Simplefill's mission is to ensure that people are able to pay for the medications they need to manage long-term or chronic diseases of any kind, from painful conditions like gout or arthritis to potentially life-threatening diseases like cancer or heart disease. Nobody should have to sacrifice other essentials because of high U.S. prescription costs, especially when we know that prescription assistance is available.
Too many people are unaware that they could be eligible to receive help with the cost of the medications they rely on. That's why Simplefill serves as a bridge between those folks and the prescription assistance programs we know are available to help them.
How does Uloric Work?
The body creates uric acid as a byproduct of metabolizing the purines found in certain foods, including peas, anchovies, mackerel, beef liver, and beer. Normally, uric acid dissolves in the blood, is transported to the kidneys, and is eliminated through urination. But when the body produces too much uric acid or doesn't eliminate it properly, uric acid crystals accumulate in the joints, most often in the joint of the big toe, causing pain and making it difficult to walk.
Uloric works by inhibiting the production of xanthine oxidase, a substance that is essential to the production of uric acid.
How to Get Prescription Assistance
If you want to take advantage of the prescription assistance available to patients taking Uloric, begin by becoming a Simplefill member. Apply online or call 1(877)386-0206. Within 24 hours you'll get a phone call from one of Simplefill's trained patient advocates, during which you'll be asked to answer certain questions.
Your responses will help us understand your prescription assistance needs and build your Simplefill member profile. That profile will allow us to identify the Uloric assistance programs that are the best match for your particular circumstances.
There's no paperwork for you to deal with because we'll handle the application and enrollment process for you. All you need to do is wait a bit until you see the cost of your Uloric prescription drop.
We view our relationship with each Simplefill member as a long-term one. We'll keep an eye on the status of your Uloric prescription and make sure that it remains current. And in the months and years to come, we'll update your Simplefill profile as your medication needs change and find you prescription assistance for any new medications added by your health care providers.
Apply Now
Become a Simplefill member today, and get the help you're seeking to pay for your Uloric prescription.