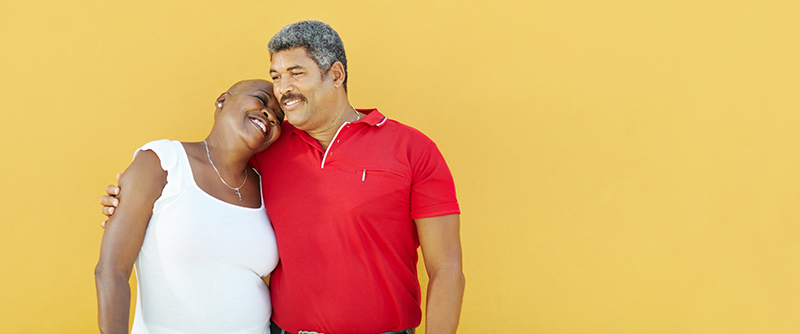 Simplefill connects Americans with high medication costs to patient assistance programs that can help them save on their prescriptions. To learn more about Viagra patient assistance programs and how Simplefill can help reduce costs, read below and apply today.
What is Viagra?
Viagra is used to treat ED, (erectile dysfunction) in men. It is taken in pill form prior to sex to temporarily counteract the symptoms of ED, helping provide an erection during sex.
It is important to note that this medication is not an aphrodisiac, and arousal is required to experience and maintain an erection while taking Viagra. Viagra does not cure ED.
Viagra is available only through a doctor's prescription. Some men may be tempted to go through unofficial channels to obtain this medication at a lower price and without having been diagnosed with ED by a physician. Circumventing the normal prescription process can have very negative health effects and can be risky from a legal standpoint.
What Does Simplefill Provide?
Enrolling in the Simplefill program is a great move for those struggling with high U.S. prescription costs for drugs like Viagra. Stress certainly can contribute to ED, so take the worry out of paying for your Viagra prescription by getting started with Simplefill today.
How does Viagra Work?
To achieve and maintain an erection, the blood vessels inside the two chambers within the penis (the corpora cavernosa) must relax and widen so that blood can rush in and create the pressure that is necessary for an erection to occur.
Viagra (sildenafil) is a PDE5 or phosphodiesterase type 5 inhibitor. It blocks the action of an enzyme called PDE5. PDE5 dampens the effect of another enzyme that normally causes the muscles to relax and blood vessels to expand to accommodate the increased blood flow needed for an erection. Inhibiting PDE5 greatly increases the chances of experiencing an erection during sexual stimulation.
How to Get Prescription Assistance
Simplefill can help bring down your Viagra costs. To start saving, call Simplefill at 1(877)386-0206 or   apply online.  Within 24 hours, you'll get a call from one of our professional patient advocates who will conduct a profiling interview over the phone. Your answers to the interview questions will give us the information needed to match you up with suitable patient assistance programs.
Simplefill will submit an application on your behalf to each of the programs you are eligible for. Once an application is approved, Simplefill will take care of the enrollment process so that you can start saving as soon as possible.
We establish ongoing relationships with the patients we work with. Moving forward, we will make sure that your Viagra prescription never expires. And if you're currently taking other medications, or new medications are prescribed to you in the future, we'll get you help to pay for those as well.
Apply Now
Apply with Simplefill today, and you'll soon be getting the help you need to pay for your Viagra prescription.