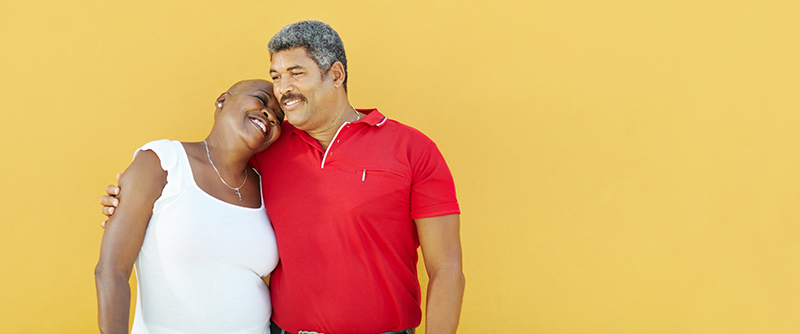 Simplefill helps Americans who are struggling to pay for the medications they rely on to manage chronic diseases such as cytomegalovirus (CMV) infection. Learn more about Valcyte patient assistance programs, and enroll with Simplefill today.
What is Valcyte?
Valcyte (valganciclovir) is an antiviral drug prescribed as long-term therapy for people with HIV/AIDS. Specifically, it is for those who have contracted cytomegalovirus (CMV) infection. It also prevents CMV in organ transplant recipients as young as one month old. CMV usually causes no symptoms in a healthy person but can be serious or fatal in people with weak immune systems. While Valcyte can prevent the spread of CMV and provides symptomatic relief, there is no cure, and the virus remains in the body for life.
Valcyte is taken by mouth with food, in tablet form for adults and liquid form for children.
What does Simplefill Provide?
For people with a weakened immune system, the normally innocuous CMV virus is potentially life-threatening. Valcyte can help keep CMV at bay, but its cost can be prohibitive. Living with a virus that can cause blindness, esophagitis, colitis, and central nervous system diseases like encephalitis is difficult enough without the additional financial stress of trying to pay for an uninterrupted supply of Valcyte.
By connecting you with Valcyte prescription assistance sources, Simplefill not only alleviates the financial stress, but also helps ensure that you never are without the medication you need to keep CMV at bay. That's what Simplefill does—connect people who need help paying for expensive medications with the programs offering prescription assistance.
How Does Valcyte Work?
Valcyte is an antiviral medication that metabolizes in the body to ganciclovir, which inhibits the growth of the CMV virus and prevents it from spreading to other parts of the body.
How to get Prescription Assistance
It's easy to become a Simplefill member by applying online or calling us at 1(877)386-0206. That's the first step in getting the Valcyte prescription assistance you need. Next, within 24 hours, you'll get a call from one of our trained patient advocates who will ask you some important questions.
The information you give the advocate will enable us to build your Simplefill member profile. That profile gives us the basis for matching your prescription assistance needs to the programs most likely to meet them.
After that profiling interview, there's nothing else you'll need to do to start seeing a big reduction in the cost of your Valcyte prescription. We'll prepare and submit applications on your behalf to the Valcyte assistance programs we've identified for you. We'll also take care of the enrollment process.
We maintain long-term relationships with our members. We'll make sure you never experience a lapse in your Valcyte prescription. And in the months and years to come, we'll update your Simplefill profile as your health care providers make changes to your prescriptions. We'll be sure to get you any additional prescription assistance you may need and stay by your side as long as you require us.
Apply Now
Become a Simplefill member today and start paying less for your Valcyte prescription.