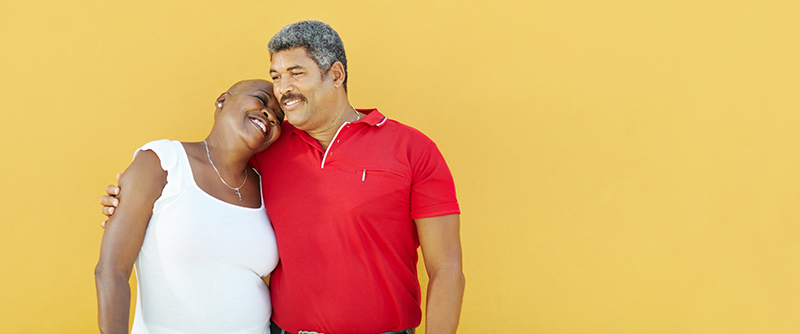 Simplefill helps those who are struggling to pay for the costly medications they need to manage long-term medical issues such as menopause. Learn more about Vagifem patient assistance programs, and enroll with Simplefill today.
What is Vagifem?
Vagifem (estradiol) is a naturally occurring estrogen prescribed for the treatment of vaginal atrophy associated with menopause. Some of the more bothersome symptoms of menopause include vaginal dryness, which can cause vulvar and vaginal irritation and itching, painful sex (sometimes with bleeding), and pain during urination. Vaginal atrophy occurs not only as a result of natural menopause but also following a complete hysterectomy, which includes removal of the ovaries.
Vagifem is a small, film-coated tablet that is inserted into the vagina via a disposable plastic applicator. Unlike estrogen that is administered orally, by injection, or through a transdermal patch, Vagifem carries a much lower risk of side effects. It is used daily for the first two weeks then twice weekly thereafter.
What Does Simplefill Provide?
The symptoms of menopause that Vagifem relieves persist for the remainder of a woman's life, making it likely that Vagifem may need to be used long-term. The cost of long-term treatment can be a real problem for women who are approaching or beyond retirement age and perhaps living on a fixed income. Simplefill doesn't believe that any woman should go without the medications they need because of high U.S. prescription costs.
Whether you are uninsured, underinsured, or unable to come up with the money for high co-pays, we know that there are prescription assistance programs that can help alleviate your financial concerns. You may not be aware of those programs, but Simplefill certainly is. That's because we have positioned ourselves as a bridge connecting women who need Vagifem prescription assistance and the sources of such assistance.
How does Vagifem Work?
Vagifem contains estradiol, a bioidentical hormone that has the same molecular structure as the estrogen produced in a woman's body. While it's referred to as a natural substance, that doesn't mean it's produced in the body. Rather, it is synthesized from a chemical extracted from plants, specifically from yams and soy.
The estradiol contained in Vagifem works in the same way as human estrogen, binding easily to the estrogen receptors in the female body. It can take 8 to 12 weeks to experience a significant improvement in the symptoms of vaginal atrophy.
How to Get Prescription Assistance
Complete an online application today or call us at (877)386-0206 to become a Simplefill member, the first step in getting prescription assistance. Within 24 hours, one of our trained patient advocates will interview you over the phone. Your answers to the interview questions will enable us to build your Simplefill profile, which provides the basis for matching your needs to the assistance programs most likely to meet them.
We make the process of getting prescription assistance as easy as possible for our members. We'll complete applications for you and submit them to the programs we've identified as most suitable for your situation. When an application is approved, we'll also take care of the enrollment paperwork for you.
At Simplefill, we view our relationships with our members as a long-term partnership. We'll make sure that your Vagifem prescription never lapses, and we'll keep your profile current, adding and removing medications as your treatment plan evolves. When a new medication is prescribed for you, we'll get you any additional prescription assistance you need.
Apply Now
Apply with Simplefill today, and you'll soon be saving as much as possible on your Vagifem prescription.