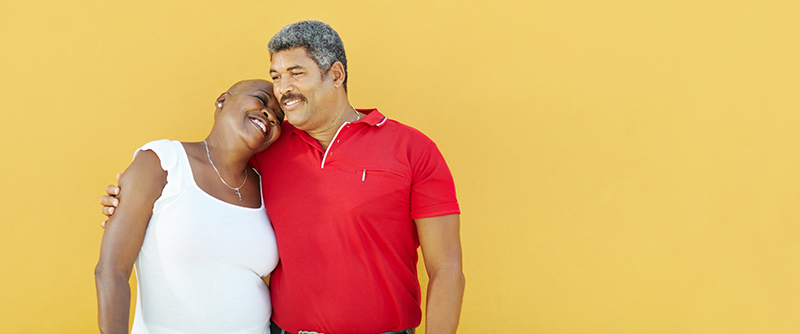 Simplefill is committed to helping Americans who are struggling to pay for the prescription medications they need to manage chronic and recurring medical conditions, such as cancer. Continue reading to learn about our Udenyca patient assistance program, and apply today.
What Is Udenyca?
Udenyca (pegfilgrastim) is prescribed to stimulate the production of white blood cells and prevent a potentially life-threatening infection, febrile neutropenia, in patients with certain types of cancer who are undergoing chemotherapy. 
Udenyca comes in a prefilled syringe and is administered by subcutaneous injection, typically once per chemotherapy cycle, on the day following chemotherapy treatment.
What Does Simplefill Provide?
Quite simply, we provide hope and peace of mind. Infection is a serious threat for cancer patients whose treatments have reduced their white blood cell levels to a point that the body's immune response to infection is inadequate. 
Udenyca is a very effective treatment for a challenged immune system, but at a retail cost of thousands of dollars per dose, it is beyond the reach of many. Even with prescription coverage, the co-pay can be unmanageable. For patients and their family members already coping with the stress of a cancer diagnosis, the added financial stress can be devastating.
We aim to reduce the stress level for patients and their families and improve their quality of life by providing access to the programs and organizations that can help with the cost of Udenyca and other essential medications. 
How Does Udenyca Work?
Udenyca contains uses a man-made form of a protein called granulocyte colony-stimulating factor (G-CSF)—a substance naturally produced by the body. The man-made form is referred to as a "biosimilar." 
Udenyca stimulates the bone marrow to produce neutrophils, a type of white blood cell that plays an important role in the immune system's response to infection.
How to Get Udenyca Prescription Assistance
We've streamlined our process for connecting our members with the prescription assistance they're seeking so that it requires minimal effort on their part. To initiate the process, apply for Simplefill membership online or by calling us at 1(877)386-0206. The only other thing you must do is to answer some questions during a brief telephone interview with one of our experienced patient advocates.
Once you've completed these two easy tasks, we'll take care of everything else.
We'll establish your member profile using the information you provided about your medical condition, income, and insurance status during your interview. Comparing your profile to available Udenyca prescription assistance programs will enable us to identify the ones you should qualify for. We'll prepare your applications and submit them to those programs on your behalf, and when you are approved, we will go ahead and get you enrolled without delay.  
Moving forward, we'll make sure you continue to receive Udenyca prescription assistance for as long as you need it. As soon as you let us know about any changes in your life circumstances, we'll update your member profile accordingly, and if new medications have been prescribed for you, we'll start looking for prescription assistance for them as well. 
You'll never have reason to regret becoming a Simplefill member. Apply with Simplefill today, and you'll soon be paying much less for your Udenyca treatments.