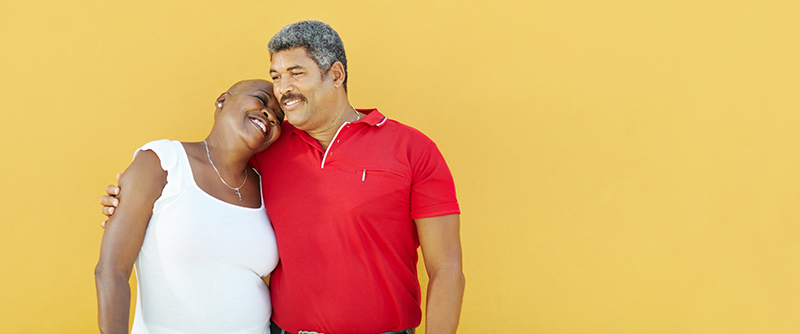 Simplefill is committed to helping Americans who are struggling to pay for the prescription medications they need to manage chronic medical conditions, such as idiopathic constipation. Continue reading to learn about our Trulance patient assistance program, and apply today.
What Is Trulance?
Trulance (plecanatide) is prescribed for the treatment of idiopathic constipation and irritable bowel syndrome (IBS) with constipation. (Idiopathic means that the condition is of unknown origin.) 
Trulance comes in tablet form and is taken by mouth once daily, with or without food.
What Does Simplefill Provide?
Belly pain, discomfort, and bloating all are associated with idiopathic constipation and IBS with constipation. Those with IBS may alternate between constipation and diarrhea as the normal contractions that move waste through the large intestine grow stronger and weaker. These symptoms can take a toll on one's ability to maintain a normal daily regimen.
Trulance can help, but paying for it for an indefinite period of time can be beyond a patient's reach, and the resulting stress can exacerbate symptoms. 
Simplefill addresses that challenge by raising public awareness about prescription assistance and making connections between patients who need help paying for costly prescriptions and the prescription assistance programs that can provide it.
How Does Trulance Work?
Trulance acts as a laxative. It draws water into the gastrointestinal tract, which softens stool and allows it to pass from the body more easily. 
How to Get Trulance Prescription Assistance
There are only two things you will need to do for us to begin searching for the best prescription assistance options for you: 
Apply for Simplefill membership, either

online

or by calling us at 1(877)386-0206.

Engage with one of our experienced patient advocates and answer some important questions during a brief telephone interview. You'll be asked to provide information about your prescriptions, your income and overall financial situation, and your insurance coverage, if you have any.
From that point on, we'll handle everything else. We've deliberately made our process as simple as possible for our members. 
Your responses to the patient advocate's questions are the building blocks we'll use to construct your Simplefill member profile. And your profile will give us a way to sort through the available Trulance prescription assistance programs to find the best ones for you. 
You won't even have to fill out a single application, as we will do that for you and apply to the short-listed programs on your behalf. We'll also get you enrolled, with no effort on your part, once you are approved for Trulance prescription assistance.
Once you are getting help with the cost of your Trulance, we'll make sure you continue to get that prescription assistance. And in the months and years to come, as your personal life circumstances evolve, we'll keep your Simplefill profile up-to-date. Remember to alert us to any changes in your treatment plan, so we can start looking for prescription assistance for any new medication(s) you will be taking. 
Apply Now
Join Simplefill without delay, and you'll soon be getting your Trulance prescription for at little to no cost. Apply with Simplefill today.