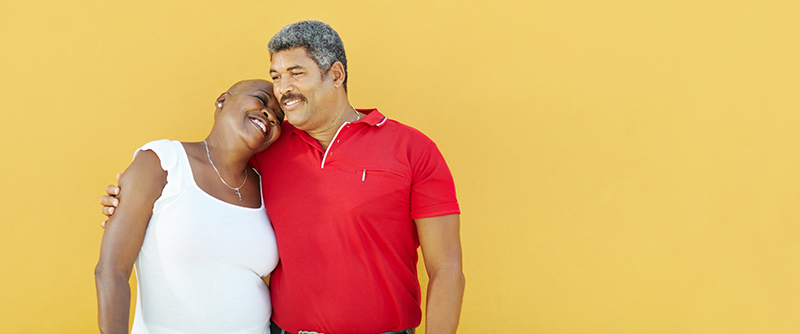 If you've found yourself struggling to keep up with the high cost of prescription medications, you're not alone. Fortunately, Simplefill is here to help! To learn more about patient assistance programs that can help cover the costs of medications such as Triumeq, read below and sign up with Simplefill today.
What is Triumeq?
Triumeq is a combination of three antiviral medications: abacavir, dolutegravir, and lamivudine. These antiviral drugs work to prevent the human immunodeficiency virus (HIV) from multiplying in the body.
This makes Triumeq an important tool in the treatment of HIV and the prevention of acquired immunodeficiency syndrome (AIDS). HIV-positive individuals on antiviral therapies have seen their viral load drop dramatically, sometimes to the point that the virus is undetectable.
Triuveq is self-administered in pill form. It is taken once daily, preferably around the same time each day, with or without food.
What does Simplefill Provide?
Simplefill is dedicated to helping people who rely on high-priced prescription medications to manage a chronic medical condition.
Living with HIV requires faithful adherence to a medication regimen, which could be a challenge for the underinsured, the uninsured, and the cash-strapped. We can take some of the stress out of your life by finding the best patient assistance programs to help pay for your Triumeq.
How does Triumeq Work?
Each of the three medications in Triumeq fights HIV in a different way. The abacavir, dolutegravir, and lamivudine contained in Triumeq inhibit the ability of HIV-infected cells to make copies of the virus. They do this by blocking the action of enzymes that are essential to producing those copies.
The goal is to greatly reduce the patient's viral load, which then reduces the likelihood of transmission through sexual activity.
How to get Prescription Assistance
Enrolling with Simplefill to get some help with the cost of your Triumeq prescription is easy. Simply apply online or call Simplefill at 1(877)386-0206. Within 24 hours, you'll be called by one of our professional patient advocates to conduct a telephone interview. This allows us to gather the information we need to identify the patient assistance programs that can best help you.
Simplefill handles all the paperwork and will submit applications to those programs on your behalf. We'll also handle the enrollment process for you once an application has been approved. Before you know it, you'll be relieved of some or all of the burden of paying for Triumeq.
In the months and years to follow, Simplefill will continue to work on your behalf. We'll make sure your Triumeq prescription is always kept current. We'll also add any new prescriptions to your profile and find you some help paying for them as well.
Apply Now
Apply with Simplefill today and start getting help paying for your Triumeq prescription.