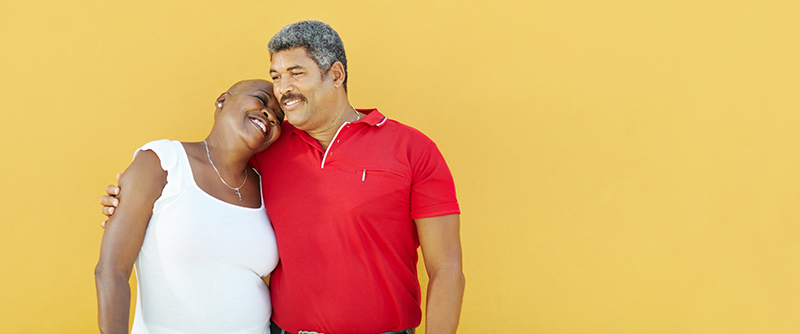 Simplefill is committed to helping Americans who are struggling to pay for the prescription medications they need to manage chronic medical conditions, such as hyperparathyroidism. Continue reading to learn about our Sensipar patient assistance program, and apply today.
What Is Sensipar?
Sensipar (cinacalcet) is prescribed for the treatment of secondary hyperparathyroidism, parathyroid carcinoma, and primary hyperparathyroidism. Hyperparathyroidism is an abnormally high level of parathyroid hormone in the blood, which leaches calcium from the bones and weakens them. 
Primary hyperparathyroidism is the result of one or more of the parathyroid glands becoming enlarged and overproducing parathyroid hormone. Parathyroid carcinoma is a rare but life-threatening type of primary hyperthyroidism. Secondary hyperthyroidism stems from another disease, such as chronic kidney disease, that causes calcium levels to fall, but increases parathyroid hormone levels over time.
Sensipar comes in tablet form and is taken once daily, with food or shortly after a meal.
What Does Simplefill Provide?
Simplefill provides, first and foremost, some peace of mind for people living with the stress of chronic illness compounded by their inability to pay for the medications they need to manage their medical condition. We make them aware of available prescription assistance options, and we connect them with the programs and organizations that can help pay for costly medications such as Sensipar. 
How Does Sensipar Work?
Sensipar mimics the action of calcium by activating the calcium-sensing receptors in various human tissues, including on the surface of the main cell of the parathyroid gland. When Sensipar binds to this allosteric (regulatory) site, it increases the sensitivity of calcium receptors, which reduces parathyroid hormone (PTH) levels and in turn decreases calcium levels in the blood.
How to Get Sensipar Prescription Assistance
The journey to obtaining prescription assistance is a short and easy one when you take it with Simplefill. All you need to do is:
become a Simplefill member by applying

online

or by calling 1(877)386-0206, and

take part in an intake interview with one of our patient advocates.
That's all there is to it—two simple steps, and then we handle everything else.
We'll use the information you shared with our patient advocate to construct your Simplefill member profile, which is our primary tool for matching your needs to the prescription assistance programs best able to meet them. We'll apply to those programs on your behalf, and when you are approved, we'll get you enrolled. In no time at all, you'll be paying little, perhaps even nothing, for your Sensipar prescription.
Your journey with Simplefill doesn't end when you receive prescription assistance. Moving forward, we'll make sure you continue to afford your Sensipar. And if you let us know about changes in your medical condition, income, or insurance status, we'll update your profile to reflect them. It's especially important you let us know when your treatment plan changes so we can connect you with prescription assistance for any new medications prescribed for you.
For as long as you remain a Simplefill member, you can count on us to make sure your prescription assistance needs are met.
Apply Now
Don't let another day pass without taking the first step toward getting the Sensipar prescription assistance you need. Apply with Simplefill today.