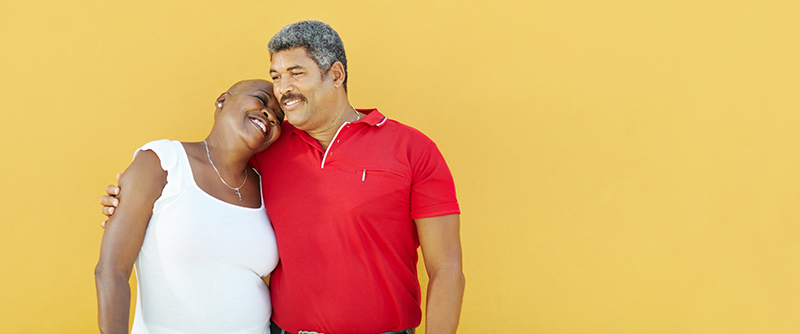 Simplefill is committed to helping Americans who are struggling to pay for the prescription medications they need to manage chronic medical conditions, such as COPD or asthma. Continue reading to learn about our ProAir HFA patient assistance program, and apply today.
What Is ProAir HFA?
ProAir HFA (albuterol sulfate) is commonly prescribed for the treatment of chronic obstructive pulmonary disease (COPD), asthma, and exercise-induced vasoconstriction. It is an inhaled quick-relief medication commonly used as a rescue inhaler at the first sign of an asthma attack or sudden onset of breathing difficulties. 
ProAir HFA comes in a canister-style inhaler you can use several times throughout the day to reduce wheezing or chest tightness. Taking two puffs 15 to 30 minutes before exercising can prevent exercise-induced asthma attacks.
What Does Simplefill Provide?
ProAir HFA's active ingredient, albuterol sulfate, is one of the most commonly prescribed medications in the world. It can be a lifesaver for people experiencing severe breathing difficulties associated with COPD (emphysema and chronic bronchitis) or asthma. But it also can be a financial burden for those without prescription coverage who must use it multiple times a day, perhaps indefinitely. Even people with insurance may find that their insurance doesn't cover ProAir HFA or requires large copays. 
Given high U.S. prescription costs, Simplefill has taken up the challenge of raising awareness of prescription assistance. We like to think of ourselves as a bridge, connecting people in need of prescription assistance with the programs and organizations that offer it.
How Does ProAir HFA Work?
ProAir HFA is a bronchodilator that works by relaxing the muscles around the airways. Opening up the airways makes it easier to breathe.
How to Get ProAir HFA Prescription Assistance
The first step is yours—become a Simplefill member by applying online or by calling 1(877)386-0206. The only other active participation on your part is to engage with one of our patient advocates in a brief interview over the phone about your medical conditions and prescriptions, your finances, and your insurance coverage, if any.
We'll take care of everything else: 
Creating your Simplefill member profile from the information you gave our patient advocate,

Using that profile to identify the prescription assistance programs you should qualify for and that are most likely to meet your needs,

Completing applications and submitting them on your behalf, and

Handling the enrollment process when you have been accepted.
You'll soon receive your ProAir HFA at little or no cost. 
Moving forward, we will monitor your ProAir HFA refills to make sure you continue to receive prescription assistance to help pay for them. And as soon as you alert us to any changes to your medical treatment, income, or insurance coverage, we will update your profile and set the process in motion to find you additional prescription assistance for any new medications your health care providers have prescribed for you. 
We'll be there to support you for as long as you need us.
Apply Now
Wait no longer to get the prescription assistance you need for your ProAir HFA prescription. Apply with Simplefill today.