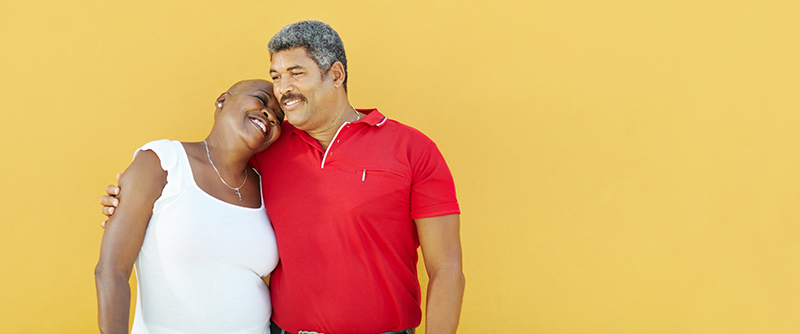 Simplefill is committed to helping Americans pay for the costly medications they need to treat chronic conditions, including HIV/AIDS. Learn more about Norvir and enroll with Simplefill today.
What is Norvir?
Norvir (ritonavir), an antiretroviral medication, is used in combination with other medications in the treatment of HIV/AIDS in both adults and children. It has been in use for nearly 25 years, and while it is not a cure, it has helped slash the HIV-related death rate. Norvir is also used in combination with other drugs to treat hepatitis C.
Norvir is rarely prescribed by itself, but plays an important role in boosting the effectiveness of the medications that are prescribed along with it in a combination treatment known as highly active antiretroviral therapy, or HART.
Norvir is taken orally, typically twice a day.
What does Simplefill Provide?
Simplefill eliminates the fear of being unable to maintain an uninterrupted supply of essential medications like Norvir. We don't believe that anyone's health should be compromised by high U.S. prescription costs, so we've made it our mission to help make sure that doesn't happen.
Whether you're uninsured, underinsured, or simply struggling to make ends meet, Simplefill can help ease the financial burden of paying for your Norvir prescription.
How does Norvir Work?
Norvir is classified as a protease inhibitor. Protease is an HIV enzyme that is essential to the maturation of HIV cells. Without protease, new HIV-infected immune cells can't mature and infect other immune cells. Protease inhibitors block the action of protease so that HIV-infected cells can't infect other cells, thus decreasing the body's overall viral load.
Norvir also inhibits another enzyme that metabolizes other protease inhibitors. By interfering with the action of that enzyme, Norvir boosts the level of the other protease inhibitors that are prescribed along with Norvir. This increases the inhibition of protease and further decreases HIV-infected cells.
How to Get Prescription Assistance
Take the first step towards getting prescription assistance by applying online or calling Simplefill at (877)386-0206. Within 24 hours, you'll be called by one of our patient advocates who will conduct a profiling interview. The information you provide will enable us to match you up with the programs and organizations most likely to help you pay for your Norvir prescription.
We'll take care of all the paperwork for you and apply on your behalf to each program we've identified. And when you're approved, we'll also handle the enrollment process for you. It won't be long before you're paying much less for the Norvir that is helping keep your disease from progressing.
In the months and years to come, Simplefill will make sure that your Norvir prescription is kept current. And as your prescription profile changes, we'll also find you help paying for any new medications prescribed for you.
Apply Now
Apply with Simplefill today, and start getting help with the cost of your Norvir prescription.