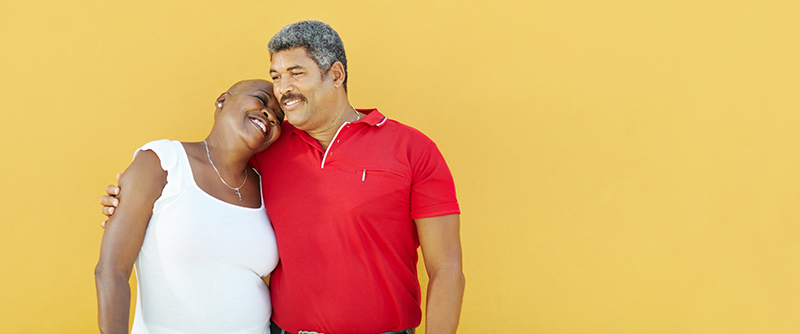 Simplefill helps Americans who are struggling to pay for the medications they depend on to manage chronic conditions such as overactive bladder. Learn more about Myrbetriq patient assistance programs, and enroll with Simplefill today.
What is Myrbetriq?
Myrbetriq (mirabegron) is prescribed for adults with overactive bladder. It's classified as a beta-3 adrenergic agonist and sometimes is prescribed in conjunction with solifenacin, an antimuscarinic medication.
Myrbetriq comes in tablet form and is taken once daily with water, with or without food.
What Does Simplefill Provide?
It's estimated that up to 30% of men and 40% of women in the United States live with the symptoms of overactive bladder, such as frequent urination, urinary incontinence, and urgency. OAB symptoms can make maintaining a normal daily routine a challenge, cause embarrassment, induce anxiety, and lead to social isolation, low self-esteem, and depression.
The stress and anxiety caused by OAB can make the bladder even more reactive and exacerbate the symptoms. Plus, the financial stress of worrying about how to pay for essential medications like Myrbetriq certainly doesn't help.
Simplefill understands what you're up against if you're dealing with OAB. We also know that help is available. In fact, we've made it our mission to connect people who need prescription assistance with the programs offering it.
How Does Myrbetriq Work?
In people with OAB, there is a sudden contraction of the bladder muscle before the bladder is full, which creates a sudden and often uncontrollable urge to urinate. Myrbetriq, a beta3-receptor agonist, has a relaxing effect on the smooth muscle around the bladder, which allows the bladder to expand, increasing its capacity.
How to Get Prescription Assistance
To get assistance paying for your Myrbetriq prescription, you'll need to become a Simplefill member. You can do that by applying online or by calling (877)386-0206. Within 24 hours of applying, you'll be called by one of our patient advocates for a brief interview.
We'll use your responses to the advocate's questions about your medical and financial situations to create your Simplefill member profile. Then we'll use your profile to find the most suitable Myrbetriq assistance programs and apply to them on your behalf.
Yes, we'll complete your applications and all other required paperwork. There's no need for you to fill out a single form!
Moving forward, we'll continue to work on your behalf by ensuring you always have a steady supply of Myrbetriq. And if your prescription needs change, we'll update your profile and get you some assistance paying for any new medications added by your health care providers.
Apply Now
Apply with Simplefill today, and you'll soon be paying much less for your Myrbetriq prescription.