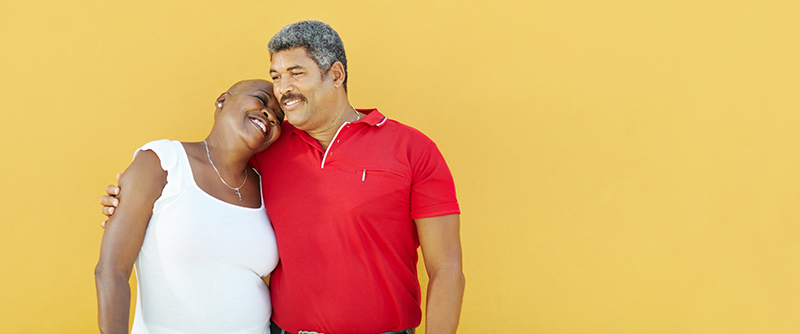 Simplefill connects individuals with high prescription drug costs to available assistance programs that take the struggle out of paying for needed medications. Learn more about Keytruda patient assistance programs and apply today.
What is Keytruda?
Keytruda (pembrolizumab) is an antibody-based medication sometimes used with other drugs to treat various forms of cancer, including:
Lymphoma
Cervical or uterine cancer
Advanced skin cancers
Lung cancer
Kidney, bladder, and liver cancer
Stomach cancer
Esophageal cancer
Keytruda is used for immunotherapy-based treatment to combat advanced cancers for which other treatments have failed or when surgical removal is not an option. For patients with some forms of cancer, Keytruda is only prescribed for tumors that contain the PD-L1 protein or tumors displaying specific genetic markers such as EGFR, HER2 or ALK genes. Keytruda has been effective in combating inoperable and metastatic tumors that display certain genetic abnormalities or microsatellite instability.
What does Simplefill Provide?
Simplefill provides access to assistance programs that help pay the high costs of medications prescribed for potentially serious conditions. Confronting serious or chronic illness is stressful enough even without high prescription costs. Simplefill removes this added layer of stress by partnering with you on an individual basis to evaluate your situation. We'll search all available assistance and discount programs that can help you cover the costs of your Keytruda treatment.
How does Keytruda Work?
Keytruda is administered through intravenous infusion to combat various forms of cancer. It is a therapeutic antibody that works by blocking PD-1 on the white blood cells, (lymphocytes). PD-1 is a protein that occurs naturally on the body's T cells, a specific type of lymphocyte or immune cell that helps maintain the "brakes" on the body's immune responses.
The cancers targeted by Keytruda produce proteins that bind to PD-1 and prevent the immune system from attacking a tumor. By blocking PD-1, Keytruda takes the brakes off and allows the immune system to rev up and attack cancer cells. Because of its ability to block PD-1, Keytruda is classified as an immune checkpoint inhibitor.
In some cases, Keytruda is used as a first-line treatment for patients who cannot use cisplatin chemotherapy and whose tumors show high levels of PD-L1. Keytruda is also used as a follow-up to platinum-based chemotherapy to treat pediatric and adult Hodgkin's lymphoma.
Since Keytruda acts as an immune checkpoint inhibitor, it can cause immune dysfunction-based side effects. Managing these side effects can require medical assistance and continuous testing to determine if this form of immune therapy is safe for you.
How to get Prescription Assistance
Simplefill is here to help you get assistance paying for Keytruda treatments. To get started today, apply online or call Simplefill at 1(877)386-0206. Within 24 hours, one of our trained advocates will contact you and begin a confidential evaluation to help determine which assistance programs are right for you.
As soon as we've identified the programs you qualify for, Simplefill will submit applications on your behalf. Once you've been approved, Simplefill will go ahead and get you enrolled.
Long term, Simplefill will make sure your Keytruda prescription is renewed as needed. We can also help find financial assistance with other medications prescribed for you in addition to Keytruda.
Apply Now
Don't spend another day worrying about how to pay for Keytruda. Apply with Simplefill today and start getting the help you need to pay for the medication you require.