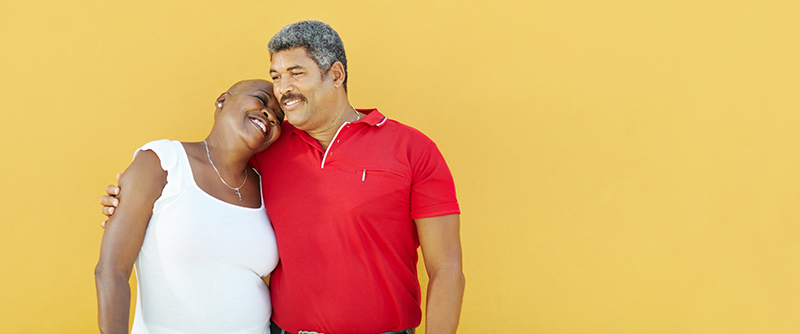 Simplefill is committed to helping Americans who are struggling to pay for the prescription medications they need to manage chronic medical conditions, such as cancer. Continue reading to learn about our Herzuma patient assistance program, and apply today.
What Is Herzuma?
Herzuma (trastuzumab-pkrb) is a Herceptin biosimilar, a monoclonal antibody prescribed for the treatment of early and metastatic breast cancer and metastatic stomach cancer with high levels of HER2. For patients who fit the treatment profile, it can be effective in shrinking tumors and slowing disease progression.
Herzuma is administered by a health care professional through intravenous injection. 
What Does Simplefill Provide?
A metastatic cancer diagnosis causes enormous psychological and emotional stress not only for the patient, but also for family members. For many, especially the uninsured, it also creates a financial burden due to the high cost of the medications that offer hope for remission and a longer life. Even those with insurance can find the out-of-pocket costs overwhelming. 
At Simplefill, we hate to see people having to sacrifice other necessities to pay for medications that can be essential to survival. We have made it our goal to prevent that from happening by connecting the people in need of prescription assistance with the prescription assistance programs that can help them.
How Does Herzuma Work?
Some cancers develop because of an overabundance of the HER2 gene (a condition called gene amplification). HER2 genes produce HER2 receptors—proteins that control cell growth, repair, and division. When there are too many HER2 genes, there is also an overabundance of HER2 receptors (receptor overexpression), resulting in rapid, uncontrolled cell growth and division and the development of tumors.
Herzuma was created in a lab specifically to bind to HER2 receptors. This not only blocks their action but also targets them for destruction by certain immune system cells.
How to Get Herzuma Prescription Assistance
Step 1 in your quest for prescription assistance is to become a Simplefill member by applying online or by calling 1(877)386-0206. After that, there's only one more thing for you to do before we take the driver's seat and you get to sit back and enjoy the scenery, and that's to be interviewed over the phone by one of our patient advocates. 
We'll use the information you provide about your prescriptions, finances, and insurance status to create the member profile that will enable us to identify the prescription assistance programs you qualify for and are most likely to give you the help you need. We'll apply to those programs on your behalf and get you enrolled upon acceptance.
Longer-term, we'll make sure you continue to get prescription assistance for your Herzuma. And once you alert us to a change in your treatment plan, your financial situation, or your insurance status, we'll update your member profile and work on getting you any additional prescription assistance you might need.
Apply Now
You'll never have reason to regret becoming a Simplefill member. Apply with Simplefill today.