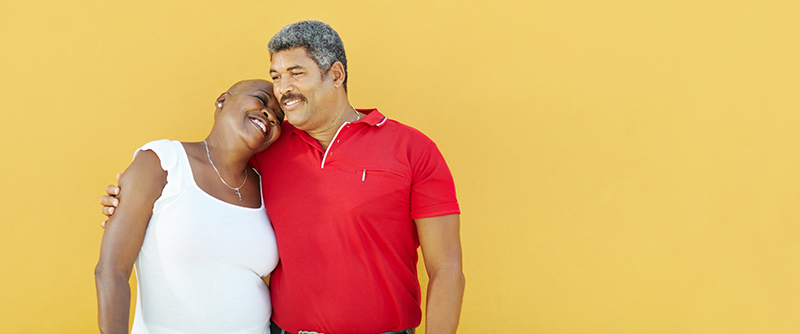 Simplefill is committed to helping Americans who are struggling to pay for the prescription medications they need to manage chronic diseases, such as COPD and asthma. Continue reading to learn about our Fluticasone/Salmeterol patient assistance program, and apply today.
What Is Fluticasone/Salmeterol?
Fluticasone/Salmeterol is a two-drug combination medication sold under the brand name Advair. It is prescribed for children and adults for the treatment pf chronic asthma or COPD (chronic bronchitis and emphysema). Advair comes in two different types of inhalers, Advair Diskus for adults and children over age four and Advair HFA for adults and children over age twelve.
The combination of fluticasone and salmeterol helps prevent acute asthma attacks and flare-ups of COPD when used regularly, twice daily. However, it should never be used as a rescue inhaler once an attack begins. It is a preventive medicine but will not stop an attack in progress.
What Does Simplefill Provide?
Both asthma and COPD are potentially life-threatening, which is an ever-present source of emotional stress for patients and their families. For many, that stress is compounded by the financial burden of having to pay out-of-pocket for their fluticasone/salmeterol. Maintaining an uninterrupted supply can be an expensive proposition for those without good prescription coverage. 
Simplefill's goal is to improve the quality of life for patients and their families by easing that financial burden—specifically by connecting patients who need prescription assistance with the sources that offer it.
How Does Fluticasone/Salmeterol Work?
Fluticasone and Salmeterol work in two different ways. Fluticasone is a corticosteroid that works as an anti-inflammatory agent. Salmeterol is a bronchodilator that relaxes the muscles in the airways. The combination of inflammation reduction and muscle relaxation eases breathing and can prevent acute episodes.
How to Get Fluticasone/Salmeterol Prescription Assistance
The journey toward prescription assistance begins with a single step—actually with two steps, after which we take over and handle everything else. Step 1 is to become a Simplefill member, which is easily done by applying online or calling 1(877)386-0206. Step 2 is to be interviewed over the phone by one of our patient advocates. That's all there is to it. From that point on, you sit back and we'll do the heavy lifting.
First, we'll use the information you provided to our patient advocate during your intake interview to build your Simplefill member profile—a vital tool that will enable us to match your needs to the prescription assistance program(s) most likely to meet them. We'll then prepare applications on your behalf and submit them to the programs we've earmarked for you, and upon approval, we'll get you enrolled as well.
Long-term, we'll stick with you as long as you want our help. When things in your life change, as they invariably do, we'll update your Simplefill profile to reflect your new circumstances. And if you need prescription assistance for any new medications prescribed for you, we'll make that connection for you.
You can count on us to find you the Fluticasone/Salmeterol prescription assistance you're seeking. Apply with Simplefill today.