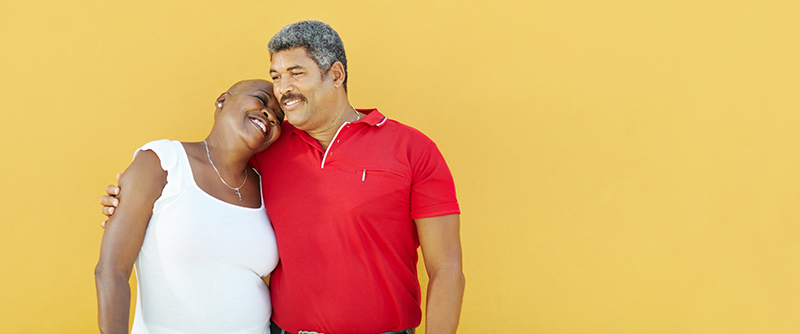 Simplefill helps Americans who are having trouble paying for the medications they depend on to manage chronic illnesses such as depression. Learn more about Fetzima patient assistance programs, and enroll with Simplefill today.
What is Fetzima?
Fetzima (levomilnacipran) is prescribed for people with major depressive disorder (MDD), also referred to as clinical depression. MDD causes problems with mood, behavior, sleep, cognition, appetite, and more. It is a serious illness that can be disabling and involve suicidal ideation. Fetzima can bring about significant improvement, but it must be taken for several weeks before the patient begins to feel better.
Fetzima comes in the form of an extended-release capsule that is taken daily, with or without food. People taking Fetzima should not drink alcoholic beverages.
What does Simplefill Provide?
Severe depression can make it impossible for a person to maintain their normal daily routine. It interferes with the ability to get out of bed and be productive at work or school. It can also strain relationships with family members and friends, making it difficult or impossible to maintain a social life. The resulting isolation only makes it that much more difficult to cope with normal life stresses.
Simplefill understands the plight of people suffering from MDD, especially when they bear the additional stress of struggling to pay for the Fetzima they need for symptomatic relief. That's why we've made it our mission to connect people who need help paying for their Fetzima prescription with the programs that offer that help.
How does Fetzima Work?
Fetzima is in a class of drugs known as serotonin-norepinephrine reuptake inhibitors (SNRIs). Serotonin and norepinephrine are neurotransmitters that play an important role in the communication between brain cells known to regulate mood. Fetzima blocks the reabsorption (reuptake) of these neurotransmitters into the nerve cells that released them, thus increasing their levels in the brain, which has the effect of improving mood.
How to Get Prescription Assistance
Becoming a Simplefill member couldn't be easier. All it takes is completing an online application or calling us at (877)386-0206. Within 24 hours, you'll get a call from a trained Simplefill advocate who will ask you for the information we need to create your Simplefill profile.
We'll then use your profile to determine which Fetzima assistance programs are most likely to provide the help you need whether you are insured, uninsured, or simply having trouble making ends meet.
We'll do all the heavy lifting, filling out and submitting applications on your behalf and getting you enrolled in the program(s) that accept you. It won't be long before you're paying much less, perhaps even nothing, for the Fetzima you rely on to alleviate the symptoms of MDD.
We stand by our members for as long as they need our help. Simplefill will make sure that you have an uninterrupted supply of Fetzima. And if your healthcare providers add new medications, we'll find you prescription assistance for those as well.
Apply Now
Apply with Simplefill today, and start getting help with the cost of your Fetzima prescription.