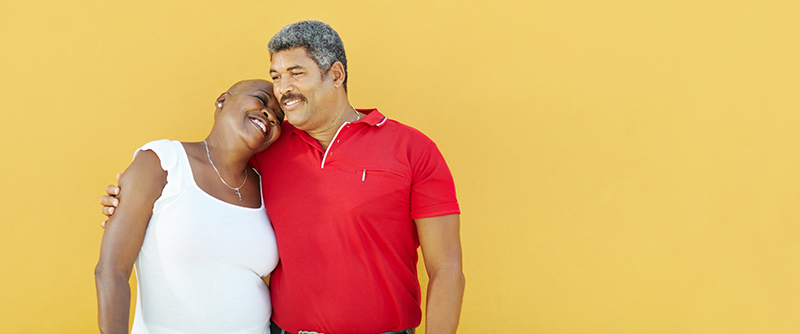 Simplefill helps Americans who are struggling to pay for costly medications like Entyvio. Medications needed to manage chronic disorders such as ulcerative colitis often come with a significant, ongoing monthly expense—but help is available. Learn more about our Entyvio patient assistance programs, and apply today.
What is Entyvio?
Entyvio (vedolizumab) is used to treat the symptoms of moderate to severe ulcerative colitis and Crohn's disease. It is in a family of drugs called monoclonal antibodies.
Monoclonal antibodies are effective at reducing inflammation, which is the root cause of symptoms in people with ulcerative colitis and Crohn's disease. By reducing this inflammation, Entyvio can relieve symptoms and prevent potential tissue damage. For some people, Entyvio may induce or maintain a remission.
Entyvio is administered intravenously by a health care professional.
What Does Simplefill Provide?
Ulcerative colitis and Crohn's disease are chronic conditions that can negatively impact quality of life and are exacerbated by stress. Simplefill helps eliminate one major source of stress for people managing chronic diseases—the financial stress that comes from worrying about how to pay for essential medications like Entyvio.
Simplefill will search and evaluate all Entyvio assistance programs to help find the best ways to reduce or even eliminate the cost of your Entyvio treatments.
How does Entyvio Work?
Entyvio is considered a biological drug. Biological drugs, or "biologics" for short, are developed from living cells, not necessarily human cells.
The inflammation associated with ulcerative colitis and Crohn's disease is the result of the immune system overproducing white blood cells. Entyvio prevents these excess white blood cells from entering the lining of the gastrointestinal tract.
That's why it's sometimes described as a "gut-selective" drug. It targets the gut rather than affecting the entire body, which decreases the likelihood of side effects.
How to Get Prescription Assistance
For those managing ulcerative colitis or Crohn's disease, continuous and effective treatment is essential to maintaining quality of life—but is can also strain the budget. To get started saving on your Entyvio prescription, call Simplefill at 1(877)386-0206 or apply online.
Within 24 hours, you'll get a call from one of our professional patient advocates who will ask you some questions that will enable us to build your prescription profile. We'll use that to guide our search for the Entyvio assistance programs most likely to help you.
We'll apply to those programs on your behalf and handle the enrollment process if you're approved.  Get started now, and you'll soon be saving money on your Entyvio treatments.
Moving forward, we'll continue to work with you to get you help paying for any other medications you are currently taking or that may be prescribed to you in the future.
Apply Now
Don't let another day go by without applying with Simplefill. Start saving on your Entyvio prescription today.