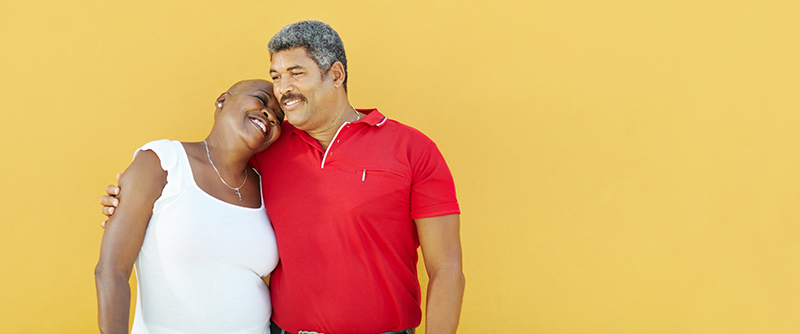 Simplefill helps people maintain a steady supply of the medication they require for chronic conditions such as pulmonary arterial hypertension. Learn more about Cialis patient assistance programs, and enroll with Simplefill today.
What is Cialis?
Cialis (tadalafil) is prescribed for the treatment of pulmonary arterial hypertension (PAH), benign prostatic hyperplasia (BPH), and perhaps most commonly, erectile dysfunction.
PAH is characterized by high blood pressure in the lung's arteries as well as the right side of the heart.  Men with BPH, commonly referred to as "enlarged prostate," experience such urinary symptoms as urgency, hesitancy, a weak urine stream, or varying degrees of incontinence. In addition, erectile dysfunction is caused by insufficient blood flow to the penis.
Cialis, taken daily in pill form, addresses all of these conditions by dilating blood vessels.
What does Simplefill Provide?
Simplefill connects patients who are having trouble paying for their daily medications with the programs and organizations offering prescription assistance for those specific drugs.
The conditions for which Cialis is prescribed are stressful to start with, and according to the Pulmonary Arterial Hypertension Association, they can be aggravated by the added stress of high prescription costs and mounting medical expenses. Simplefill's goal is to get you the prescription assistance that will make your life a little less stressful.
How does Cialis Work?
Cialis is classified as a PDE5 inhibitor. It blocks the action of phosphodiesterase type 5, thereby increasing the amount of a substance commonly known as cyclic GMP. Cyclic GMP relaxes smooth muscle and dilates blood vessels, including the arteries in the lungs and the blood vessel in the lower urinary tract and penis, which increases blood flow.
How to Get Prescription Assistance
You may not be aware that there are programs and organizations that offer assistance to those who are struggling with the high cost of medications like Cialis. We make it our business to know where you can get the prescription assistance you need and help you get it.
The first step is to apply online today or to call (877)386-0206. Before 24 hours have passed, one of our patient advocates will call you and ask you some profiling questions.
We'll use your answers to match you with the most suitable Cialis assistance programs and submit applications to them on your behalf. We'll then get you enrolled in every program that approves your application, so there's no paperwork for you to deal with.
We'll continue working on your behalf for as long as you need us. We'll never let your Cialis prescription expire, and if new medications are prescribed to you, we'll update your profile and get you prescription assistance for them as well.
Apply Now
Apply with Simplefill today, and start getting help with the cost of your Cialis prescription.