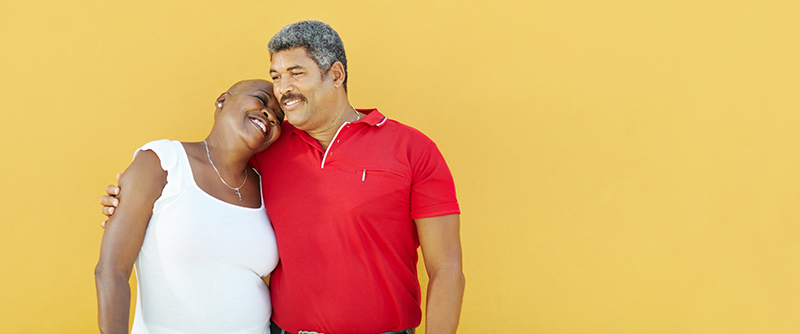 Simplefill helps Americans who are having trouble paying for the medications they need to manage conditions such as chronic obstructive pulmonary disease. Learn more about Breztri Aerosphere patient assistance programs, and enroll with Simplefill today.
What is Breztri Aerosphere?
Breztri Aerosphere is a combination of three different medications (one corticosteroid and two types of bronchodilators). It's prescribed for adults with moderate to very severe chronic obstructive pulmonary disease (COPD). It has been shown to be more effective than dual combination therapies in providing symptomatic relief and reducing the frequency of flare-ups that can cause permanent lung damage.
Breztri Aerosphere is administered through an inhaler, two puffs twice daily. It is not to be used as a rescue inhaler when experiencing the sudden onset of breathing difficulties.
What Does Simplefill Provide?
COPD is an umbrella term that encompasses two lung diseases that affect the ability to breathe, namely emphysema and chronic bronchitis. It affects millions of Americans and is a leading cause of disease-related death. Flare-ups, or exacerbations, are characterized by worsening of symptoms, frequent respiratory infections, and the need for additional treatments and potentially hospitalization. Living with the knowledge that a flare-up can occur at any time can be very stressful, and worrying about how to pay for the medications you rely on to manage your COPD only adds to that stress.
Prescription assistance is available if you know how to find it. Simplefill aims to raise awareness of the existence of such help and bridge the gap between those in need of prescription assistance and the programs offering it.
How Does Breztri Aerosphere Work?
Breztri Aerosphere combines three different medications that work in different ways:
Budesonide is an inhalable corticosteroid that helps reduce inflammation in the lungs.
Glycopyrronium, a bronchodilator, is classified as a long-acting muscarinic antagonist. It opens up the air passages in the lungs to increase the flow of air.
Formoterol fumarate, another bronchodilator, is a long-acting beta-agonist that relaxes the muscles around the airways to allow air to flow more freely.
How to get Prescription Assistance
For Simplefill to begin finding you the prescription assistance you're seeking, you'll need to become a Simplefill member. You can do this by applying online or calling us at 1(877)386-0206. Within no more than 24 hours, you'll be called by one of our patient advocates who will ask you some important questions about your medical, insurance, and financial status. From that point on, we'll do all of the heavy lifting. You won't have to fill out a single form.
We'll use your responses to establish your Simplefill member profile, which will allow us to determine which Breztri Aerosphere assistance programs would be best for you. We'll apply to them on your behalf, and when you've been accepted, we'll get you enrolled.
For as long as you remain a Simplefill member, you'll have no cause for concern about what your Breztri Aerosphere will cost or when your prescription needs to be refilled. We will stay on top of your prescription assistance needs, updating your profile as your treatment plan changes and getting you help paying for any new medications. You'll soon find yourself wondering how you ever managed without us!
Apply Now
Enroll in Simplefill today, and start paying much less for your Breztri Aerosphere prescription.