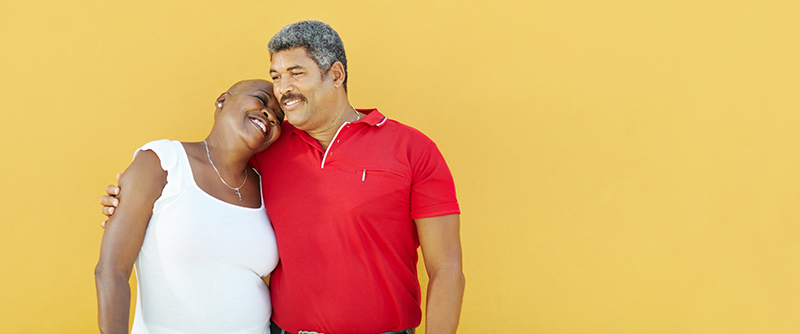 The Simplefill program is designed to help patients facing chronic conditions pay for their costly medications. To find out how to get help paying for Abilify, learn more about our patient assistance programs and apply today.
What is Abilify?
Abilify (Aripiprazole) is in a family of drugs known as atypical antipsychotics. These medications are thought to work by regulating chemical interactions in the brain to engage neurotransmitters and restore balance.
Antipsychotics such as Abilify are most often used to treat patients suffering from various mental and neurological disorders. These disorders can have a devastating impact on one's ability to function and enjoy everyday life.
Patients coping with conditions such as schizophrenia, bipolar disorder, obsessive compulsive disorder, Tourette's disorder, or mood problems stemming from autism may experience a reduction in harmful symptoms such as hallucinations and severe mood swings. Antipsychotics such as Abilify can also be used in conjunction with other medications to treat severe depression.
Abilify is most often taken once daily by mouth in pill form, with or without food. The dosage is adjusted to best suit the patient based on reaction, tolerance, and effectiveness. Like many such medications, it is important to take Abilify as directed by your doctor. Do not stop taking Ability without consulting with your doctor, as withdrawal symptoms may require a taper down from the medication.
What does Simplefill Provide?
Many of the everyday challenges of living with bipolar disorder, schizophrenia, or depression are easier to overcome with the appropriate medication. Unfortunately, high prescription costs can add to the stress of following prescribed treatment programs, or make that treatment completely out of reach for some individuals.
Simplefill is here to help! We connect those who are struggling to afford Abilify with assistance programs that can defray some—or all—of the cost.
How Does Abilify Work?
Although the exact mechanism is not fully understood, Abilify's effectiveness has been proven in treating the following conditions:
Schizophrenia: Abilify has been shown to be effective as a second-line treatment in teens between 15 and 17 who display psychotic or schizophrenic episodes while undergoing other treatments.
Depression: Abilify is used as a supplemental treatment for major depressive disorder. It is notable, however, that Abilify shows only modest effectiveness in this regard and may not be viable for all patients.
Bipolar disorder: Abilify is effective in treating manic symptoms in children and adults with bipolar disorder. It is usually employed as a maintenance treatment to prevent acute manic episodes. However, it is not effective in treating bipolar depression.
Autism: Abilify has been shown to reduce various negative behaviors in adults and children with autism, such as hyperactivity, stereotypy, and irritability. Children and adolescents must be monitored while taking this medication for autism, as effectiveness may lessen over time.
Obsessive-compulsive disorder: Abilify has shown effectiveness as a low dose supplemental therapy to treat OCD that's not well managed by SSRI-based medications alone.
How to get Prescription Assistance
Simplefill does all of the legwork to find the right assistance program to help with your Abilify costs. To get started today, apply online or call Simplefill at 1(877)386-0206. Within 24 hours, you will be contacted by one of our trained advocates. You will undergo a brief and confidential phone interview to help us determine which assistance program best meets your needs.
Once you're approved, Simplefill will quickly get you enrolled so you can start saving on your Abilify prescription as soon as possible. Longer term, Simplefill will handle your prescription renewals and find you help to pay any other prescription medication costs you may have.
Apply Now
Don't let high prescription costs keep you from getting the treatment you need. Sign up with Simplefill today and get assistance paying for your Abilify prescription.