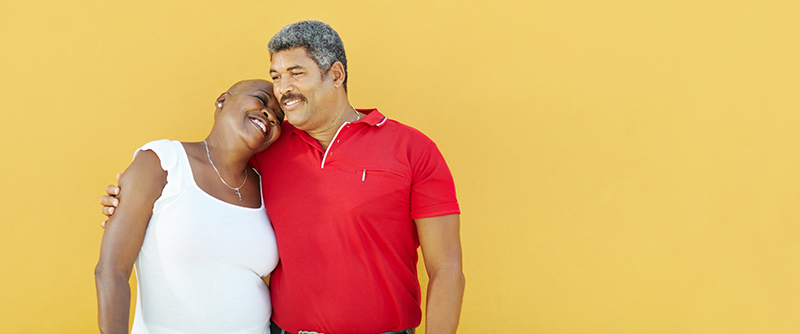 Simplefill connects Americans who are struggling to pay for the often costly prescription medications they rely on to manage chronic diseases with the programs and organizations offering such prescription assistance. To learn more about North Carolina prescription assistance and how Simplefill can help you get enrolled, read below and become a Simplefill member today.
What Prescription Assistance is Available in North Carolina? 
Residents of North Carolina who have chronic diseases such as diabetes, COPD, Parkinson's disease, rheumatoid arthritis, HIV/AIDS, to name a few, rely on having an uninterrupted supply of often costly medications to manage their condition. That is not easy for the uninsured or underinsured, and even people with private health insurance can find it difficult to meet high co-pays. Fortunately, many of them can find relief through one of the prescription assistance programs offered by pharmaceutical companies or through a government-funded insurance plan.
The North Carolina Drug Card is available at no cost to all North Carolina residents. If you don't have one already, you can download a pre-activated card that can be used immediately to receive a discount of up to 80% on your prescriptions. The card is widely accepted at pharmacies throughout the state.
North Carolina's Medicaid program provides prescription coverage as part of its health insurance plans for low-income parents, children, seniors, and disabled residents who meet all of the qualification criteria. Medicare enrollees who also qualify for Medicaid are not covered for prescriptions under Medicaid if they already have Medicare Part D prescription coverage.
Uninsured children from low-income families that make too much to qualify for Medicaid but can't afford private or employer-provided health insurance are eligible for coverage under North Carolina Health Choice for Children. Parents or guardians pay a small monthly premium, and the children receive their prescription medications free of charge.
The North Carolina HIV Medication Assistance Program (NC HMAP) provides prescription assistance for North Carolina residents living with HIV/AIDS who cannot afford their AIDS-related medications. Anyone seeking such assistance must meet certain requirements pertaining to income, assets, residency, insurance coverage, and HIV/AIDS status.
What Does Simplefill Provide? 
At Simplefill, we have taken on the mission to raise awareness about prescription assistance and serve as a bridge between those who need such assistance and the programs offering it. In doing so, we provide a large measure of stress relief and peace of mind for people who are challenged by their symptoms and the potential progression of a serious chronic disease.
How Does North Carolina Prescription Assistance
Work? 
There are two major sources of prescription assistance:
The nonprofit foundations established by many pharmaceutical companies to provide qualifying individuals access to the medications manufactured by those companies, and

Government-funded insurance programs that provide prescription coverage.
In the first case, patients typically receive their medications free of charge for 12 months, after which they must reapply for assistance. In the case of government-funded insurance, patients usually receive their medications for no more than a small co-pay. 
How to Get Prescription Assistance
Your first step is to become a Simplefill member by applying online or calling us at (877)386-0206. Once you've done that and have been interviewed over the phone by one of our patient advocates, the rest is in our hands. 
The information you provided the patient advocate will enable us to construct your Simplefill member profile, which we will then use to identify the prescription assistance programs you're likely to qualify for. We'll apply to those programs on your behalf and get you enrolled when you're accepted. 
Moving forward, we'll make sure you always have the medication(s) you need to manage your chronic medical condition. And if your situation changes, we'll update your profile and get you some assistance paying for any new medications prescribed for you.
We've made our entire process as easy as possible for our valued members.
Apply Now
Apply with Simplefill today, and you'll soon be receiving the North Carolina prescription assistance you need.