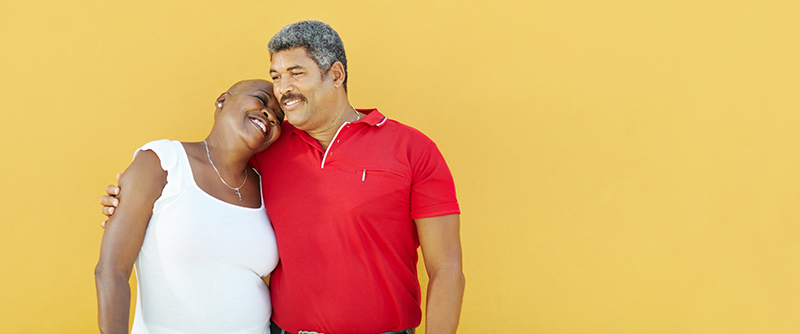 Simplefill connects Americans who are having trouble paying for the often costly prescription medications they depend on to manage chronic diseases like depression and anxiety. To learn more about Lexapro and how Simplefill can help you get assistance paying for it, read below and become a Simplefill member today.
What is Lexapro? 
Lexapro (escitalopram) is a medication prescribed for people with chronic depression and/or anxiety. It is classified as a selective serotonin reuptake inhibitor.
Lexapro is taken by mouth, once daily, with or without food. While there will be some improvement in the patient's symptoms after a couple of weeks on Lexapro, it can take up to a month to experience its full benefit.
What does Simplefill
Provide
? 
More than 16 million Americans struggle with the physical, emotional, and cognitive symptoms of major depressive disorder. Another 40 million adults in the U.S. suffer from one or more anxiety disorders.  Finding a medication that works for them makes it possible for many of these people to be gainfully employed and enjoy healthy relationships with others. 
Unfortunately, maintaining that quality of life requires an uninterrupted supply of often costly prescription medications, which can be very difficult for the uninsured, the underinsured, and those who can't afford their high copays and other out-of-pocket costs.
Simplefill provides relief from financial stress for people who need some assistance paying for their Lexapro.  Specifically, we inform them of the availability of Lexapro prescription assistance and connect them with the programs that can help them.
How does Lexapro
Work? 
Depression and anxiety are the result of a chemical imbalance in the brain, specifically a low level of the neurotransmitter serotonin. By reducing the amount of serotonin absorbed by the brain's nerve cells, or neurons, it increases the serotonin level in the brain. This improves the transmission of electrical signals between neurons and relieves the symptoms of major depressive disorder, anxiety, and some other brain disorders.
How to Get Prescription Assistance
Once you become a Simplefill member, we'll start the process of finding the patent assistance you need. Becoming a member is easy. You can either apply online or by calling us at (877)386-0206.  One of our patient advocates will get in touch with you soon thereafter and conduct a brief telephone interview for the purpose of constructing your member profile. We'll then use the information in your profile about your medical, financial, and insurance circumstances to identify the Lexapro patient assistance programs that you are likely to qualify for.
There's not much you'll need to do once you become a Simplefill member other than wait to see how little you'll end up paying every time your Lexapro prescription is filled. We'll handle all of the paperwork on your behalf, from completing applications to the Lexapro patient assistance programs we've identified for you to getting you enrolled upon approval.  And we'll keep an eye on your situation to make sure you're never without the Lexapro you depend on to manage your condition.
As time passes, it's possible that your health care provider(s) will make changes to your treatment plan. If that happens, we'll update your member profile and seek out patient assistance for any new medications prescribed for you.
Apply Now
Apply with Simplefill today, and you'll soon be getting your Lexapro for much less than you have been paying, or even free of charge.