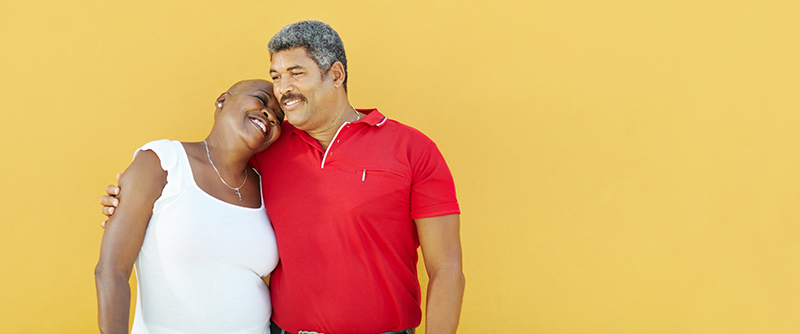 Simplefill connects Americans who are struggling to pay for the often costly prescription medications they rely on to manage chronic diseases with the programs and organizations offering such prescription assistance. To learn more about Hawaii Prescription Assistance and how Simplefill can help you get enrolled, read below and become a Simplefill member today.
What Prescription Assistance is Available in Hawaii?
People living with chronic diseases such as heart disease, end stage renal disease, rheumatoid arthritis, Parkinson's disease, diabetes, cancer, and HIV/AIDS need to have an uninterrupted supply of the often costly medications they rely on for symptomatic relief and to slow or halt disease progression if possible.
In addition to the prescription assistance available from pharmaceutical companies for the medications they manufacture, uninsured and low-income residents of Hawaii have some state-funded options.
All Hawaii residents have access to the Hawaii Rx Card at no cost. The cards are distributed widely throughout the state and entitle the holder to prescription discounts averaging 30%. The discounts on some medications are higher—up to 80%.
Hawaii's Medicaid programs are managed by the Med-Quest Division of the state's Department of Human Services. Both Medicaid fee-for-services and Medicaid managed care plans offer prescription assistance for families with children, pregnant women, seniors, the blind, and people with disabilities who meet Medicaid income requirements and have no other prescription coverage.
Hawaii's AIDS Drug Assistance Program (ADAP), administered through the Hawaii Department of Health, offers prescription assistance to uninsured residents of Hawaii who do not qualify for Medicaid, have income and assets below a certain level, and can prove their HIV-positive status.
What Does Simplefill Provide?
Simplefill aims to improve the quality of life for patients living with chronic diseases and their family members. Specifically, we aim to reduce the stress that comes from struggling to pay for the often costly medications patients rely on to manage their medical condition. Stress aggravates the symptoms of many chronic conditions, so helping patients obtain prescription assistance can have beneficial health effects. Think of Simplefill as a bridge between people who need prescription assistance and the programs and organizations that can provide it.
How Does Hawaii Prescription Assistance Work?
Many pharmaceutical companies have established charitable foundations that provide the company's products free of charge to those who qualify. In most cases, the patient must reapply after six months or a year in order to continue receiving their medications at no cost. If a particular state-sponsored program does not provide prescription medications at no cost to the patient, there is only a small co-pay.
How to Get Prescription Assistance
Take the first step toward obtaining prescription assistance by becoming a Simplefill member. You can apply online or by calling us at (877)386-0206. To finish your Simplefill enrollment, you'll be interviewed over the phone by one of our patient advocates. Your answers to the advocate's questions about your prescription assistance needs (your medications, finances, and insurance status) will enable us to build your member profile.
Your member profile is the tool we'll use to match the details of your situation to the eligibility criteria and benefits offered by the many prescription assistance programs available in Hawaii. Once we know which programs might be right for you, we'll prepare and submit applications for you, without you having to lift a finger. We'll also handle the enrollment paperwork once your application has been approved.
For as long as you remain a member of the Simplefill family, we'll monitor your prescriptions to make sure you always have the medications you count on to manage your chronic disease. If at some point your treatment plan changes, we'll update your member profile accordingly and get you some prescription assistance to help you pay for any new medications that have been added by your health care provider. We're here to help for as long as you need us.
Apply Now
Apply with Simplefill today, and you'll soon be receiving the Hawaii prescription assistance you need.