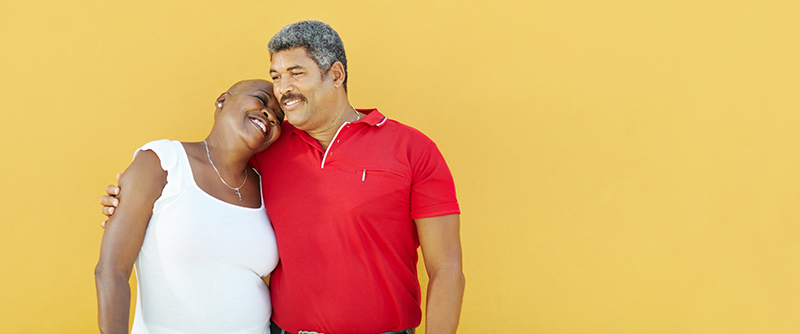 Simplefill connects Americans who are struggling to pay for the often costly prescription medications they rely on to manage chronic diseases with the programs and organizations offering such prescription assistance. To learn more about Georgia Prescription Assistance and how Simplefill can help you get enrolled, read below and become a Simplefill member today.
What Prescription Assistance is Available in Colorado?
Many Georgia residents living with chronic diseases such as COPD, diabetes, epilepsy, cardiovascular disease, Parkinson's disease, and multiple sclerosis have difficulty paying for the costly medications they need to take long-term to control their symptoms and perhaps slow or prevent disease progression.  Pharmaceutical companies may offer discounted prices or even provide certain medications at no cost to those who meet their eligibility criteria. In addition, there are several government-funded sources of prescription assistance for needy Georgians.
Georgia Medicaid is the public insurance option administered by the state's Department of Community Health for the benefit of Georgians (children, families, pregnant women, the elderly, people with disabilities) who meet the income eligibility criteria.  Applications are accepted at the county level, through your county's Department of Family and Children Services office.
PeachCare for Kids provides health insurance, including prescription coverage, for children under age 19, from families who meet the income eligibility criteria, who are living in Georgia and are not covered by Medicaid. If you apply for PeachCare for a child who is determined to be eligible for Medicaid, the application will be transferred to Medicaid for enrollment.
The Georgia Drug Card is a prescription discount card available to all Georgia residents free of charge, regardless of income. It's widely accepted by pharmacies and provides a discount averaging 30% on prescription medications. The discount on some medications is as high as 80%.
Georgia's HIV Care (Ryan White Part B) Program administers the Georgia AIDS Drug Assistance Program (ADAP), which provides prescription assistance for income-qualified Georgia residents living with HIV/AIDS.
What Does Simplefill Provide?
We at Simplefill understand the pressures on those living with chronic medical conditions that require ongoing treatment with often costly medications. We know the stress that this financial burden places on those already dealing with the physical difficulties and emotional toll associated with having a chronic disease. We know that stress can aggravate symptoms and even hasten disease progression. And we certainly know that nobody should have to sacrifice other necessities in order to pay high prescription costs.
We also know that prescription assistance is available, even though the people who need it may not be aware of that. What we provide is peace of mind, and we do that by bridging the gap between those who need prescription assistance and the sources that are offering such help.
How Does Georgia Prescription Assistance Work?
Georgia residents have access to both 1) private programs offered by pharmaceutical companies to reduce or eliminate the cost of the medications they produce and 2) government programs that offer prescription coverage as one aspect of an overall health insurance plan. Pharmaceutical company programs typically offer medications free of charge to those who qualify, but only for a certain length of time (usually 12 months) before the patient must reapply. Government programs either cover the full cost of prescription drugs or require only a very small co-pay.
How to Get Prescription Assistance
Every journey begins with a single step, and the first step toward getting the prescription assistance you need is to become a Simplefill member, which requires only an online application or a phone call to us at (877)386-0206. Shortly thereafter, one of our patient advocates will call and engage you in a brief telephone interview.
We will use the information you provide during that interview about your prescriptions, your financial situation, and your insurance coverage to build your Simplefill member profile. That profile gives us the basis for matching your specific needs and circumstances to the prescription assistance programs most likely to meet them. Once we know which programs you qualify for, we'll prepare and submit applications on your behalf and get you enrolled once you're approved. All you have to do is sit back and wait for the savings to start.
Longer term, we'll stay on top of things to make sure you always have the medications you need. And if those medications change over time, we'll update your member profile and get you any additional prescription assistance you may require. You'll soon wonder how you ever managed without Simplefill!
Apply Now
Apply with Simplefill today, and you'll soon be receiving the Georgia prescription assistance you need.