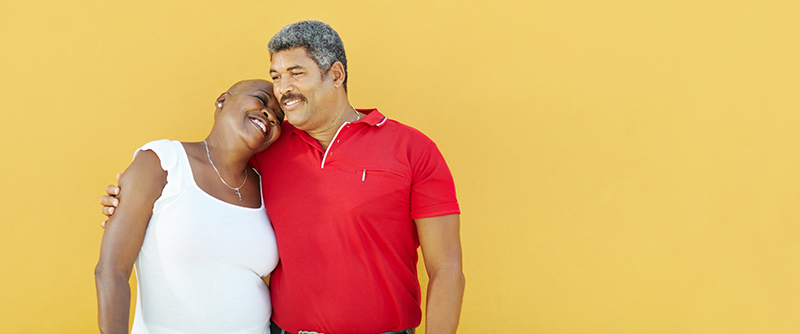 Simplefill connects Americans who are struggling to pay for the expensive prescription medications they must take long-term to manage chronic diseases with the programs and organizations offering prescription assistance. To learn more about prescription assistance programs in Pennsylvania and how Simplefill can help you get enrolled, read below and become a Simplefill member today.
What Prescription Assistance is Available in Pennsylvania?
Pennsylvanians living with chronic diseases such as COPD, cardiovascular disease, diabetes, Parkinson's disease, rheumatoid arthritis, Crohn's disease, kidney failure, HIV/AIDS, or dementia can find it difficult to pay for the medications they need to control their symptoms and perhaps keep them from worsening over time. Even those who are insured often find the co-pays uncomfortably high. Though these folks may qualify for prescription assistance from the drug manufacturer or another source, they may not realize that such help is available. 
The Pennsylvania Drug Card is available to all Pennsylvanians, free of charge, without regard to their insurance status or income level. If you don't already have one, you can download and print a pre-activated card and start using it right away to receive prescription discounts of up to 80% at pharmacies throughout the state.
Pennsylvania's Medicaid program provides prescription coverage as part of the health insurance jointly sponsored by the state and federal governments for qualifying low-income residents of the state.
PACE and PACENET are Pennsylvania's prescription assistance programs, offered through the state's Department of Aging, for eligible seniors over age 65.
The Pennsylvania Children's Health Insurance Program, CHIP, offers health insurance for the children of families that exceed the income ceiling for Medicaid but don't earn enough for commercial or employer-sponsored health insurance. The benefits are much the same as those provided by Medicaid, but families pay a small monthly premium.
Pennsylvania's AIDS Drug Assistance Program (ADAP) gives qualifying Pennsylvanians living with HIV/AIDS free or very low-cost access to their AIDS-related medications. 
What Does Simplefill Provide? 
Quite simply, no pun intended, Simplefill gives Pennsylvanians relief from some of the financial stress that goes along with living with a chronic disease. Stress is known to exacerbate the symptoms of many such diseases, which are inherently physically and emotionally stressful and take a toll on the quality of life for patients and their families. We find great fulfillment in making their lives a little easier.
How Does Pennsylvania Prescription Assistance
Work? 
Pennsylvania residents who need prescription assistance may qualify for the help offered by:
Pharmaceutical companies that offer assistance in the form of free medications for a certain period of time, often 12 months, after which patients must requalify. This assistance often is provided through nonprofit foundations established by drug manufacturers.

Government-funded insurance programs for low-income Pennsylvanians, which typically include prescription coverage with no co-pay or a very low one.
How to Get Prescription Assistance
To get started on the road to prescription assistance through Simplefill, you'll need to apply for membership, either online or by calling us at (877)386-0206. Within a matter of hours, you'll get a call from one of our patient advocates, who will engage you in a brief phone interview. From that point on, we'll handle the rest of the process. 
We'll use your responses to the advocate's questions to create your Simplefill member profile. That will give us the basis for identifying the prescription assistance programs most likely to meet your particular needs. We'll apply to those programs on your behalf, and once you're approved, we'll go ahead and get you enrolled—all with no effort on your part.
Once you're getting the prescription assistance you need, we'll make sure that you never run out of the medications you can't afford to be without. And if your prescription regimen is changed by your health care providers, we'll update your member profile and start looking for prescription assistance to help you pay for any new medications that have been added.
You'll soon be wondering how you ever managed without us!
Apply Now
Apply with Simplefill today, and you'll soon be receiving the Pennsylvania prescription assistance you need.