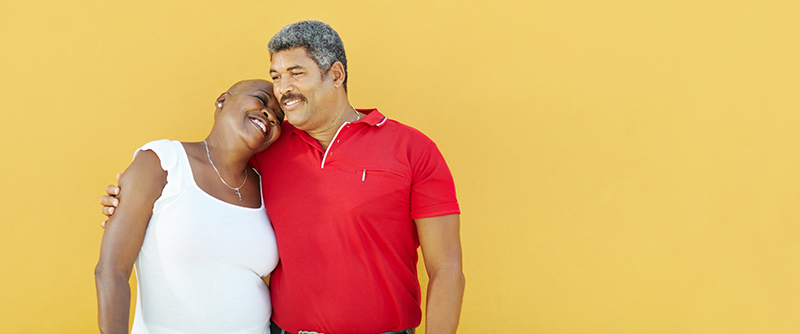 Simplefill is committed to helping Americans who are struggling to pay for the prescription medications they need to manage or prevent medical conditions like high cholesterol. Continue reading to learn about our Vytorin patient assistance program, and apply today.
What Is Vytorin?
Vytorin (ezetimibe/simvastatin) helps to lower LDL (bad) cholesterol and triglyceride levels when diet alone doesn't reduce them enough. It also increases HDL (good) cholesterol. In patients with heart disease and those who have been hospitalized for unstable angina, Vytorin can reduce the risk of heart attack, stroke, hospitalization, or surgery to increase blood flow through the heart.
Vytorin may also be prescribed for the treatment of familial hypercholesterolemia (hereditary high cholesterol) in children as young as ten years old.
Vytorin comes in tablet form and is taken once daily, with water. Because cholesterol production is highest during sleep, when there is no dietary intake, Vytorin is most effective when taken in the evening.
What Does Simplefill Provide?
High LDL and triglyceride levels can lead to serious cardiovascular problems. People at risk for heart attack or stroke may be discouraged by the high cost of prescription medications like Vytorin, adding to the stress of living with a potentially life-threatening medical condition. With an average retail price of $450 for a 30-day supply of Vytorin, cost is a legitimate concern and an additional source of stress for many.
There are patient assistance programs that can help with the cost of Vytorin, but not every patient is aware of their existence. That's why we have made increasing public awareness of patient assistance programs a cornerstone of our work. We've also risen to the challenge of connecting patients in need of such assistance with the programs and organizations that are offering it.
How Does Vytorin Work?
Each of the two active ingredients in Vytorin works in its own way to lower LDL and triglycerides.  Ezetimibe is classified as a cholesterol absorption inhibitor and decreases the amount of cholesterol absorbed in the small intestine. Simvastatin is a statin drug that reduces the liver's production of cholesterol.
How to Get Vytorin Prescription Assistance
You'll be pleasantly surprised to find how easy we've made our process for obtaining patient assistance. Our members truly appreciate not having to contend with a lot of paperwork. There are only two easy steps you'll need to take to get started:
Apply for Simplefill membership, either online or by phone at 1(877)386-0206.
Engage with one of our patient advocates in a brief telephone interview.
Leave everything else to us.
We'll construct your Simplefill member profile using the information you provided in response to the questions asked by our patient advocate.
We'll then identify the Vytorin patient assistance programs that best match your member profile.
We'll complete applications for those programs and submit them on your behalf.
And upon approval of your application, we'll go ahead and get you enrolled.
Once you start receiving patient assistance, we'll make sure you continue to receive it with no gap in your supply of Vytorin.
We anticipate a long relationship with each of our members, and keeping your member profile up to date is essential to our ability to provide outstanding service. As soon as you inform us of a change in your medical treatment, income, or insurance coverage, we'll update your profile accordingly. We'll also start the search for additional patient assistance if any new medications have been prescribed for you.
Enroll with Simplefill today, and you'll soon be paying much less for your Vytorin.