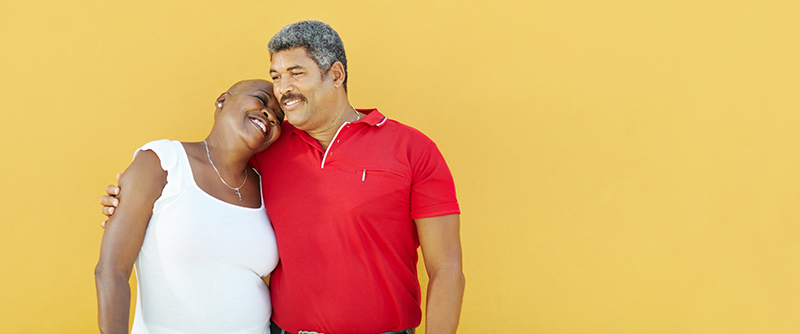 Simplefill helps thousands of Americans pay for the prescriptions they need but are unable to afford on their own. Continue reading to learn about our Trulicity patient assistance program, and apply today.
What Is Trulicity?
Trulicity (dulaglutide) is prescribed for people with Type II diabetes whose blood sugar levels are not controlled well through oral medications alone. It helps the body release its own insulin when blood sugar rises after a meal.
Type II diabetics are at risk of numerous complications, such as heart disease, kidney damage, circulatory problems that can result in amputations, neuropathy, and vision loss. Lowering one's blood sugar and A1c levels can help ward off such problems.
What Does Simplefill Provide?
Simplefill believes that people living with a serious chronic disease should not have to make difficult choices between paying for their prescriptions and buying food or paying their utility bills. The resulting stress only adds to the stress of managing a serious health condition like Type II diabetes. We've made it our mission to help ease that burden by helping our clients find and enroll in prescription assistance programs that they qualify for.
How Does Trulicity Work?
Trulicity is classified as a glucagon-like peptide-1 receptor agonist, or GLP-1 RA. It works in much the same manner as the hormone GLP-1, which is produced naturally in the body.
Trulicity kicks in when your blood sugar rises after eating. It triggers the release of your body's own insulin. It also slows the rate at which food exits the stomach and helps limit the amount of glucose entering the blood stream from the liver. Maximum benefits derive from combining Trulicity with proper diet and exercise. This drug is self-administered as an injection beneath the skin of the stomach, thigh, or upper arm once a week.
How to Get Trulicity Prescription Assistance
To get started, apply with Simplefill online, or call us at 1(877)386-0206. One of our advocates will call you within 24 hours and conduct a phone interview. You'll be asked questions that will give us the information we need to match you up with the prescription assistance programs we think are best for you.
Each program has its own approval criteria, but they all take into consideration your financial circumstances and current insurance coverage. We'll apply on your behalf to those you may qualify for and if approved, we'll also handle the enrollment process for you.
Once you're enrolled in a Trulicity patient assistance program, we'll continue to serve as your advocate. We'll make sure your Trulicity prescription is renewed as needed, and we can help you find assistance for any new medications your doctor may prescribe as well.
Apply Now
Get help paying for your Trulicity prescription today with Simplefill's Trulicity prescription assistance program!