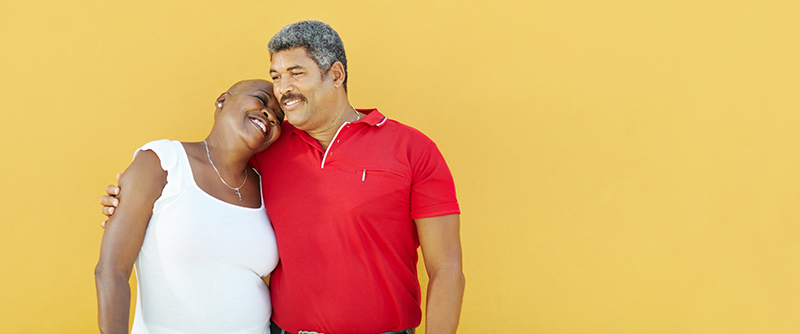 Simplefill helps Americans who are having trouble paying for the costly medications they need to manage chronic conditions such as HIV/AIDS. Learn more about Tivicay patient assistance programs, and enroll with Simplefill today.
What is Tivicay?
Tivicay (dolutegravir) is a first- and second-line treatment for HIV/AIDS in both adults and children who are at least 12 years old. It's also used prophylactically following HIV exposure. Tivicay is not a cure, but it can greatly reduce the HIV level in the bloodstream and increase the number of immune cells available to fight off the opportunistic infections associated with HIV.
Tivicay comes in tablet form and is taken once or twice daily, with or without food.
What Does Simplefill Provide?
It's particularly important for people with HIV/AIDS to have an uninterrupted supply of Tivicay because it significantly reduces the HIV viral load. Even a short break in Tivicay treatment can cause the virus circulating in the bloodstream to become resistant to other HIV medications.
Many people are not aware that there are sources of prescription assistance available to those who are having trouble paying for Tivicay and other essential medications. Our mission at Simplefill is to connect people who need financial help with the programs and organizations that offer it.
How Does Tivicay Work?
Tivicay is an antiretroviral medication that's classified as an integrase inhibitor. This means that it blocks the action of the protein integrase that's found on the surface of HIV cells. Integrase plays a key role in integrating HIV's genetic code into human cells, which is how the virus replicates. Inhibiting integrase reduces the number of HIV-infected cells in the body. Tivicay also increases the number of CD4 cells, white blood cells produced by the immune system to help fight off infections.
How to get Prescription Assistance
In order for Simplefill to start the process of finding you the prescription assistance you need, you'll first need to apply for membership. To do this, simply fill out an online application or call us at 1(877)386-0206.
Within 24 hours of applying, you'll get a call from one of our patient advocates. You'll be asked some important questions about your prescriptions, insurance status, and finances. We'll use your answers to develop your Simplefill member profile. That profile will provide the basis for identifying the Tivicay assistance programs most likely to meet your specific needs.
We'll apply to those programs on your behalf, without you having to fill out a single form. Upon your acceptance, we'll also handle the enrollment process for you.
From that point on, as a Simplefill member, you'll have no reason to worry about running out of the Tivicay you depend on to remain as healthy as possible. We'll make sure your prescription never expires and that your member profile is updated whenever your treatment plan changes. As soon as we learn of any new medications being added, we'll get you some prescription assistance for them as well.
Simplefill will be here for you for as long as you need and want us to be.
Apply Now
Enroll in Simplefill today, and start paying much less for your Tivicay prescription.