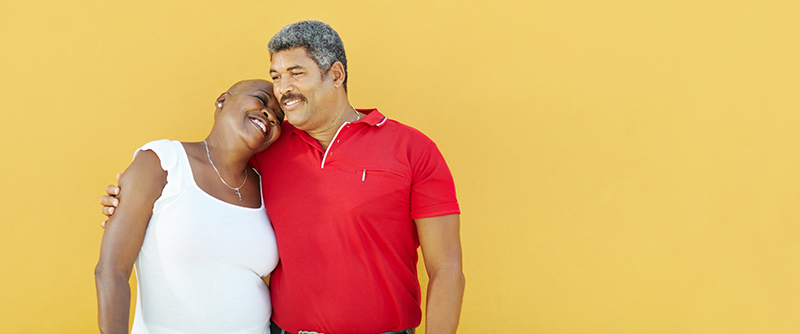 At Simplefill, we are dedicated to helping Americans get the assistance they need to cover the cost of their prescriptions. Learn about our Symbicort patient assistance program, and apply today.
What Is Symbicort?
Symbicort is an inhaled combination medication used in the treatment of asthma and chronic obstructive pulmonary disease (COPD). The drug combines two different medications, formoterol and budesonide, that provide relief for patients in two different ways.
Symbicort is intended for use by people who have not achieved sufficient relief from inhaled corticosteroids alone. It is not prescribed for patients under the age of six. It must be taken regularly to become effective and will not replace a rescue inhaler in the event of a sudden asthma attack or breathing difficulties.
What Does Simplefill Provide?
Having a chronic health condition is stressful enough without having to worry about being able to afford the medications you need. We don't want you to have to choose between paying for your Symbicort prescription and buying food or keeping the lights on.
We'll connect you with the Symbicort patient assistance programs you qualify for so you can reduce or even eliminate your costs for the drug.
How Does Symbicort Work?
The formoterol contained in Symbicort is classified as a long acting beta agonist, or LABA. LABAs have been around since the 1990s and are taken daily to relax the muscles of the airways. It is essential that no other LABA-containing medication is used while taking Symbicort, as severe side effects may occur.
The budesonide contained in Symbicort is an inhaled corticosteroid, or ICS. It works by reducing inflammation and swelling in the airways.
This combination of a steroidal medication and muscle relaxant puts Symbicort in the class of drugs known as LABA-ICS combination inhalers.
How to Get Symbicort Prescription Assistance
The first step is to apply with Simplefill online or call us at 1(877)386-0206. One of our advocates contact you within 24 hours for a simple phone interview so we can determine the programs you may qualify for.
Note that every patient assistance program has its own target audience and approval criteria. Some are designed specifically to help the uninsured pay for their Symbicort, while others provide assistance for the underinsured and for low-income patients. Once you're approved by one or more programs, we'll go ahead and get you enrolled in them.
But Simplefill's relationship with our patients doesn't end there. We're in this with you for the long run. We'll make sure your Symbicort prescription is renewed in a timely manner. And if your doctor adds new medications, we'll get you help paying for those as well.
Apply Now
Let us help you reduce or eliminate your Symbicort prescription costs by getting you enrolled in a suitable prescription assistance program. Apply today!