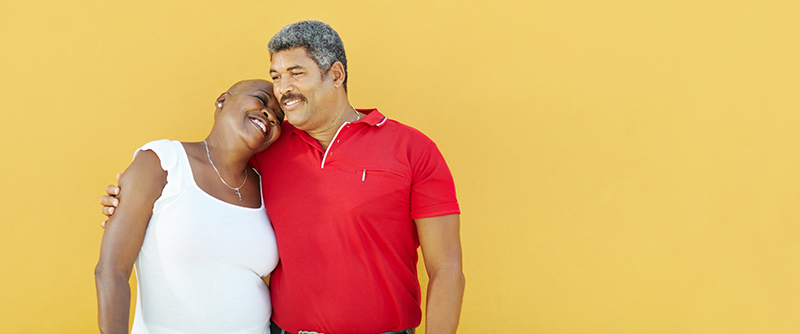 Simplefill is committed to helping Americans who are struggling to pay for the prescription medications they need to manage chronic medical conditions like type 2 diabetes. Continue reading to learn about our Soliqua patient assistance program, and apply today.
What Is Soliqua Vial?
Soliqua Vial (insulin glargine/lixisenatide) is a combination of two different kinds of insulin and is used to lower blood sugar (glucose) levels in adults with type 2 diabetes. Specifically, it is prescribed for patients whose HbAIC levels remain above target after treatment with basal insulin.
Soliqua is an injectable medication that comes in a vial for subcutaneous injection using a hypodermic needle, but it also comes in pre-filled autoinjector pens. Our focus here is on the Soliqua that comes in a vial and must be measured and drawn up in a syringe for injection, which is why we refer to it as "Soliqua Vial." It is injected under the skin of the thigh, upper arm, or abdomen once daily before the first meal of the day. Your doctor or diabetes educator may need to adjust your dose when you first start using Soliqua to find the appropriate amount to control your HbAIC level.
What Does Simplefill Provide?
Controlling blood glucose levels is essential to preventing complications from type 2 diabetes, such as cardiovascular disease, peripheral neuropathy, kidney disease or kidney failure, vision loss, bacterial and fungal skin infections, amputations, and more. Achieving that control requires constant monitoring of blood glucose levels and an uninterrupted supply of the medication(s) that prove to be most effective for the patient. That can be an expensive proposition, even for people with prescription insurance. Knowing the serious complications that can arise from type 2 diabetes is stressful enough without the added financial stress.
Although patient assistance programs are available for Soliqua and many other costly medications, not everyone is aware of their existence. Simplefill not only raises awareness about patient assistance; we also connect patients in need of help paying for their medications with the programs that can provide it.
How Does Soliqua Work?
The digestive process converts food into glucose to be stored in the body until it's needed for energy. In people with diabetes, who produce too little insulin or whose body doesn't use insulin efficiently, too much of that glucose enters the bloodstream. Soliqua lowers blood sugar levels by:
Slowing down the process by which the stomach releases glucose into the bloodstream

Increasing the liver's ability to store the glucose and slowing the rate at which the liver releases glucose back into the bloodstream

Helping the pancreas produce more insulin so that the body can store glucose properly

Helping the muscles store glucose that's not needed for energy immediately
How to Get Soliqua Prescription Assistance
We know that people with chronic diseases like type 2 diabetes already have more than enough stress in their lives. And we certainly don't want to add to that burden. So we've made our process for getting patient assistance as easy as it could possibly be.
There are only two easy steps for you before we take over and handle the rest. 
First, you'll need to apply for Simplefill membership, either online or by phone at 1(877)386-0206. 
Second, you'll participate in a brief telephone interview with one of our patient advocates, who will ask you some easy but important questions.
There's nothing more for you to do after that.
We'll construct your member profile using your responses to the interview questions. We'll then use that profile to identify the Soliqua patient assistance programs you qualify for. We'll complete and submit applications on your behalf and get you enrolled when your approval comes through.  
We hope you will remain a Simplefill member for as long as you need us. So be sure to notify us of any  changes in your medical treatment, income, or insurance status, and we'll update your profile accordingly. If other medications are prescribed for you, we'll connect you with patient assistance for them as well.
Enroll with Simplefill today, and you'll soon be paying much less for your Soliqua prescription.