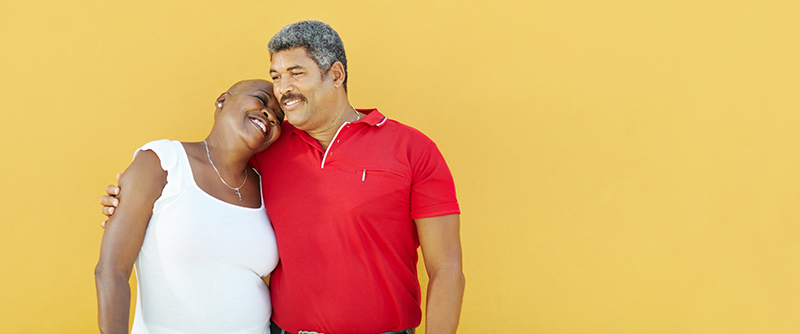 Simplefill is committed to helping Americans who are struggling to pay for the prescription medications they need to manage chronic medical conditions, such as endocrine disorders. Continue reading to learn about our Signifor LAR patient assistance program, and apply today.
What Is Signifor LAR?
Signifor Lar (pasireotide) is prescribed for patients with Cushing's disease, acromegaly, and other disorders associated with pituitary tumors who are ineligible for surgery or for whom surgery was unsuccessful. It is administered by subcutaneous self-injection, usually once or twice daily, depending on the condition it was prescribed to treat. The acronym LAR stands for "long-acting release."
What Does Simplefill Provide?
Pituitary tumors cause a variety of symptoms associated with an excess of the hormones produced by the pituitary gland. Those symptoms include disfiguring changes in the size of the extremities and facial structure as well as damage to internal organs, resulting in high blood pressure, diabetes, heart disease, and other life-threatening conditions. The gravity of the conditions resulting from problems with the pituitary gland makes it essential that patients can maintain an uninterrupted supply of often costly medications such as Signifor LAR.
Simplefill is committed to making sure every patient who needs an essential medication is able to afford it without sacrificing other necessities. We do that by raising awareness of the fact that prescription assistance is available and serving as a bridge between those who need it and the programs that can provide it.
How Does Signifor LAR Work?
Signifor LAR is a somatostatin analog that regulates hormone levels. It activates certain somatostatin receptors, which inhibits the ability of pituitary tumors to secrete adrenocorticotropic hormone (ACTH) – a pituitary hormone that stimulates the adrenal glands to produce cortisol, the stress hormone. Reducing cortisol levels alleviates the symptoms of Cushing's disease. It also inhibits the secretion of human growth hormone (HGH) which is key to treating acromegaly.
How to Get Signifor LAR Prescription Assistance
The prerequisite for getting Signifor LAR prescription assistance through Simplefill is becoming a Simplefill member. That's easily done by filling out an online application or by calling 1(877)386-0206. The only other thing you'll need to do is engage in a brief intake interview by telephone with one of our patient advocates. 
We'll handle everything else from that point on.
We'll build your member profile using your response to the interview questions, and then use that profile to identify the Signifor LAR prescription assistance programs most likely to give you the help you need. We'll prepare and submit your applications to those programs and, upon your acceptance, we'll go ahead and get you enrolled. 
Once you're getting Signifor LAR prescription assistance, we'll make sure you continue to receive it. And if there are changes in your medical, financial, or insurance circumstances, we'll update your profile to reflect them. Be sure to let us know about such changes, especially when new medications are prescribed for you, so that we can get you whatever additional prescription assistance you may need.
Apply Now
Become a Simplefill member, and you'll soon be getting your Signifor LAR for much less than you might think. Apply with Simplefill today.