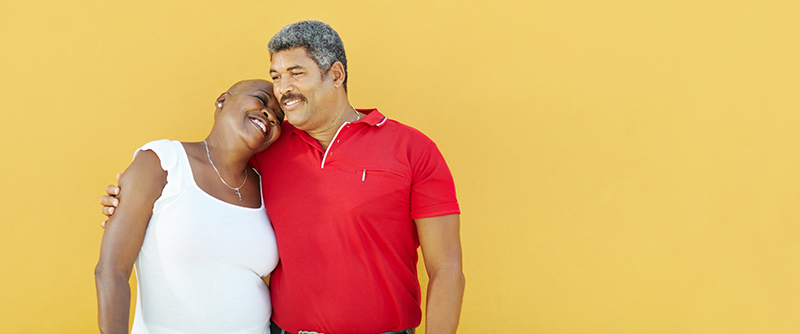 At Simplefill, we help Americans who are struggling to pay for the medications they take to manage chronic diseases such as schizophrenia. Learn more about Rexulti patient assistance programs, and enroll with Simplefill today.
What is Rexulti?
Rexulti (brexpiprazole) is prescribed for adults for the treatment of schizophrenia. It is also an adjunctive treatment for major depressive disorder (MDD). It's classified as an atypical antipsychotic, which means that it's less likely than traditional antipsychotic drugs to cause undesirable side effects, especially movement disorders such as tardive dyskinesia.
Rexulti is taken in tablet form by mouth, usually once daily. It comes in multiple strengths, and physicians typically start patients off at the lowest dose. They increase it slowly as needed to achieve effectiveness without triggering side effects.
What does Simplefill Provide?
Schizophrenia and depression are serious, chronic mental health disorders. Without proper treatment, people with schizophrenia can't trust that what they see and hear is real, and those with MDD can be at risk of self-harm or suicide. An interruption in a patient's supply of Rexulti can compromise control of either disorder. That knowledge is a difficult burden for those who are uninsured, underinsured, or have inadequate resources to cover high copays.
Simplefill is committed to ensuring nobody must go without the medications they need to take regularly to maintain control of their illnesses. We find great fulfillment in connecting people who need help paying for costly but essential medications with the programs and organizations that offer prescription assistance.
How Does Rexulti Work?
Both schizophrenia and depression are thought to be the result of an imbalance in the neurotransmitters, such as dopamine, serotonin, acetylcholine, and noradrenaline. These enable brain cells to communicate with each other. Rexulti appears to work by modulating the activity of serotonin and dopamine to help restore the balance of these natural chemicals in the brain.
How to get Prescription Assistance
The first step to getting prescription assistance is becoming a Simplefill member. You can do this by applying online or calling us at 1(877)386-0206. Within 24 hours of applying, you'll be called by one of our patient advocates and asked to participate in a brief interview.
We'll use the information you provide about your medical, insurance, and financial situations to establish your Simplefill member profile. That profile will give us the basis for identifying the Rexulti assistance programs most likely to provide the help you need.
You have better things to do with your time than fill out a bunch of forms, so we take care of the paperwork for you. All of it. We'll submit applications on your behalf to the Rexulti assistance programs we think are best for you, and upon acceptance, we'll also handle the enrollment process.
For as long as you're on Rexulti, we'll make sure that you have a steady supply of it. And if at some point your health care providers prescribe additional medications for you, we'll help you get assistance paying for them as well.
Apply Now
Enroll in Simplefill today, and in no time at all, you'll see the cost of your Rexulti drop.