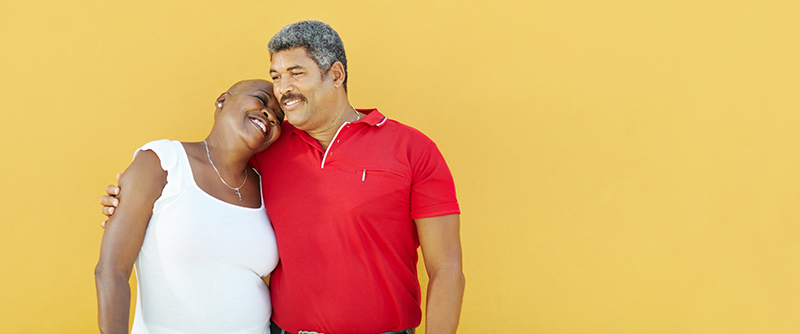 Simplefill is committed to helping Americans who are struggling to pay for the prescription medications they need to manage chronic medical conditions, such as COPD or asthma. Continue reading to learn about our ProAir Respiclick patient assistance program, and apply today.
What Is ProAir Respiclick?
ProAir Respiclick (albuterol sulfate) is prescribed as a rescue inhaler for people with chronic obstructive pulmonary disease (COPD) and asthma. It is used at the onset of an asthma attack or sudden breathing difficulties. 
ProAir Respiclick comes in a multi-dose breath-activated canister-style inhaler. It gets its name from the fact that when you open the inhaler, there is an audible click, indicating a dose has been loaded and will be delivered when you breathe in.
In addition to easing breathing during an attack, taking two puffs 15 to 30 minutes before exercising can prevent exercise-induced asthma attacks.
What Does Simplefill Provide?
Worldwide, albuterol sulfate is one of the most commonly prescribed medications. Millions of people rely on it to ease the bronchospasms and severe breathing difficulties caused by COPD (emphysema and chronic bronchitis) or asthma. Maintaining an uninterrupted supply of ProAir Respiclick can be a heavy financial burden for those lacking prescription coverage who must use it long-term, several times a day. Even the insured may not be covered for ProAir Respiclick or may not be able to afford large copays. 
Simplefill understands the predicament of people who can't afford the very medication their lives may depend on, and we are responding by raising awareness of prescription assistance. We are proud to serve as a lifeline connecting people who need prescription assistance with the programs and organizations that can provide it.
How Does ProAir Respiclick Work?
ProAir Respiclick's active ingredient, albuterol sulfate, is classified as a bronchodilator. Bronchodilators relax the smooth muscles around the large and medium airways in the lungs, which open them up and make it easier to breathe.
How to Get ProAir Respiclick Prescription Assistance
Every journey begins with a single step, as it is said. That first step is for you to become a Simplefill member by applying online or by calling 1(877)386-0206. The second step is to answer the questions asked by one of our patient advocates during a follow-up telephone interview about your medical status and prescriptions, your income, and any insurance coverage you may have.
We'll take care of the rest of the process with no effort required on your part. We will: 
Use your responses to the advocate's questions to build your Simplefill member profile,

Compare your profile to available ProAir Respiclick assistance programs and identify the one(s) most likely to meet your needs,

Apply to the selected prescription assistance program(s) on your behalf, and

Get you enrolled upon acceptance.
In no time at all, you'll pay much less, if anything, for your ProAir Respiclick. 
But that's not the end of our relationship with our members. In the months and years to come, we will make sure you continue to receive prescription assistance for your ProAir Respiclick.  And when you let us know about any changes to your medical treatment, income, or insurance coverage, we will update your profile and look for any additional prescription assistance you might need for newly prescribed medications. 
You can count on us to address your prescription assistance needs for as long as you need us.
Apply Now
Take the first step toward getting the ProAir Respiclick prescription assistance you are seeking. Apply with Simplefill today.