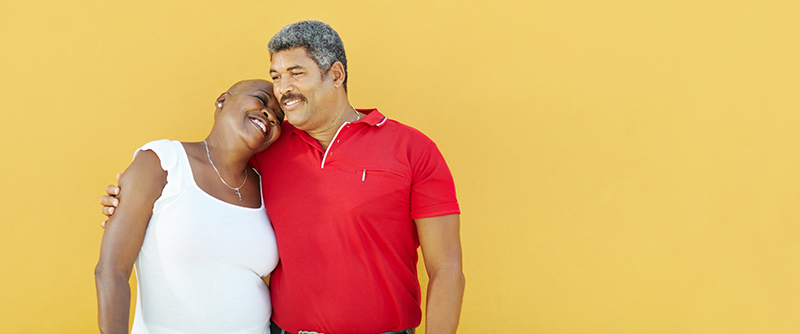 Simplefill helps Americans who are overwhelmed by the high cost of the medications they need to manage serious diseases like cancer. Learn more about Opdivo patient assistance programs, and enroll with Simplefill today.
What is Opdivo?
Opdivo (nivolumab) is prescribed as a first- or second-line treatment for several different types of metastatic or inoperable cancers, including:
Melanoma
Lung cancer
Renal cell carcinoma
Hodgkin lymphoma
Squamous cell head and neck cancer
Bladder cancer
Colorectal cancer
Liver cancer
Opdivo is administered through infusion. This is a slow injection into a vein by a trained healthcare provider in a procedure that takes half an hour or more. Professional administration is necessary so that the patient can be monitored for signs of adverse reactions that could require medical intervention.
Depending on the type of cancer and the patient's disease status, an Opdivo prescription calls for an infusion once every two to four weeks.
What Does Simplefill Provide?
Cancer patients being treated with Opdivo could be at risk of disease progression if they were unable to pay for and receive their infusions as prescribed. For someone already coping with a grave disease, the prospect of not being able to receive treatment is unthinkable. And for us at Simplefill, it's unthinkable that some cancer patients are sacrificing other essentials such as food in order to pay for their Opdivo infusions.
We know how to find prescription assistance for people who need it, whether they are uninsured, underinsured, or simply unable to make ends meet in a tough economy. We make connections between people who need help paying for their Opdivo and the programs offering that help.
How does Opdivo Work?
Opdivo works by creating an immune checkpoint blockade. T-cells are the foot soldiers of the immune system cells, protecting the body by killing certain cancer cells.
But that becomes more difficult when cancer cells evolve protective proteins to fend off attacking T-cells. Opdivo blocks those protective proteins, leaving the cancer cells vulnerable to the cancer-killing T-cells.
How to Get Prescription Assistance
Do you want to start paying less for your Opdivo prescription? Simply apply online or call Simplefill at 1(877)386-0206.
Within 24 hours of your first contact with us, you'll get a call from one of our professional patient advocates who will ask you some simple profiling questions. The information you provide will enable us to identify the Opdivo assistance programs most likely to provide what you need.
We'll complete applications and submit them to those programs for you, without you having to do any paperwork. And we'll take care of getting you enrolled in the programs that approve your application.
We want this to be a long-term relationship. We'll continue to make sure that your Opdivo prescription is always current, and we'll get you the same kind of prescription assistance for any new medications that your doctors may add.
Apply Now
Get some help with the high cost of your Opdivo prescription by applying to Simplefill today.