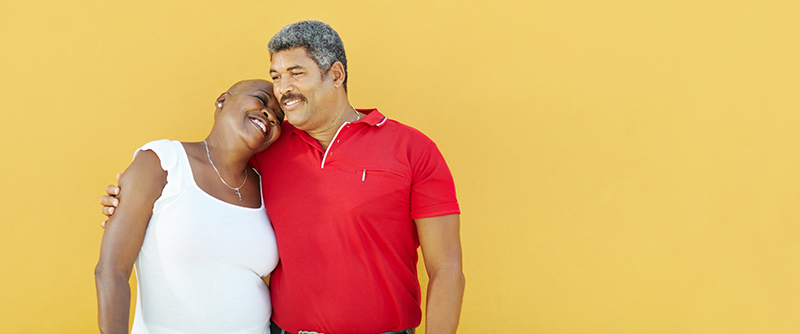 Simplefill is committed to helping Americans who are struggling to pay for the prescription medications they need to manage chronic medical conditions, such as cancer. Continue reading to learn about our Ogivri patient assistance program, and apply today.
What Is Ogivri?
Ogivri (Trastuzumab) is a medication used, typically in combination with other chemotherapy drugs, to treat HER2-positive metastatic breast or stomach cancer. Testing is required to determine whether a patient's specific type of cancer is likely to respond to Ogivri.
Ogivri is administered intravenously by a medical professional in a health care setting.
What Does Simplefill Provide?
Cancer treatments like Ogivri are aimed at slowing or halting tumor growth and the spread of cancer to other parts of the body, with the goal of bringing about remission and increasing survival rates. But they are costly enough to be beyond the reach of many, particularly the uninsured and under-insured. Imagine the emotional pain of knowing there is a treatment that could be a lifesaver but not being able to pay for it. That's a pain that Simplefill believes nobody should ever experience.
At Simplefill, we have taken on the challenge of raising public awareness of prescription assistance. And on a more concrete level, we make important connections between people in need of prescription assistance and the programs that offer it.
How Does Ogivri Work?
HER2 genes produce HER2 receptors—proteins that control the growth and proliferation of healthy cells. When there are too many HER2 receptors (a condition called receptor overexpression), cells multiply too quickly and tumors may develop and grow. Ogivri is a monoclonal antibody that targets HER2 receptors for attack by the body's immune system, slowing or halting the growth of tumors.
How to Get Ogivri Prescription Assistance
We've taken the work out of getting prescription assistance. All you need to do is:
Become a Simplefill member by applying

online

or calling 1(877)386-0206, and 

Engage with a Simplefill patient advocate in a brief conversation about your prescriptions, finances, and insurance status.
Leave everything else to us. We will: 
Establish your Simplefill member profile using what you told our patient advocate,

Decide which prescription assistance programs you qualify for and best match your specific needs,

Apply on your behalf to those programs, and

Handle your enrollment in the programs that accept you.
It won't be long at all before you see a drastic reduction in the cost of your Ogivri prescription. 
When you become a Simplefill member, you enter into a long-term relationship with us. Once you're receiving prescription assistance, we'll make sure that you continue to receive it. As soon as you alert us to a significant change in your life, we'll update your profile accordingly. Changes in your treatment plan are particularly important for us to know about so that we can get you some prescription assistance for any yew medications you will be taking. 
Apply Now
Start the ball rolling to get the Ogivri prescription assistance you need. Apply with Simplefill today.