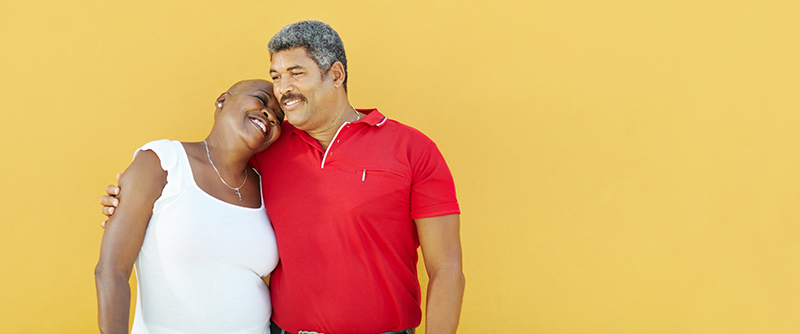 Simplefill helps Americans who are unable to pay for the medications they rely on to manage chronic diseases like glaucoma. Learn more about Lumigan patient assistance programs, and enroll with Simplefill today.
What is Lumigan?
Lumigan (bimatoprost) is prescribed for people with ocular hypertension or open-angle glaucoma that have not responded well to other medications. It is administered in the form of eye drops, producing results within about four hours.
Elevated pressure in the eye will eventually cause enough damage to the optic nerve to result in vision loss, so it's crucial to use Lumigan every day as directed.
What does Simplefill Provide?
Open-angle glaucoma is the most common form of glaucoma and can cause blindness if not treated. About 15% of people who do receive treatment for it still lose their sight. The symptoms of glaucoma can go undetected for years in people who don't have their ocular pressure checked regularly, so by the time they begin treatment, there is already some optic nerve damage.
People who can't afford to maintain a reliable supply of Lumigan are at risk of disease progression and vision loss, but Simplefill aims to make sure that doesn't happen. If you're having trouble paying for your Lumigan prescription, you can count on us to get you the prescription assistance you need to treat your condition and preserve your vision.
How Does Lumigan Work?
Ocular hypertension and glaucoma can occur when there is a buildup of aqueous humor, the fluid produced in the eyes. There are several forms of glaucoma, caused by overproduction of aqueous humor or blockage of the routes through which it normally drains. With open-angle glaucoma, the problem is blockage of the trabecular network—the tissue at the point where the iris and cornea meet.
Lumigan is classified as a synthetic prostamide analog that mimics the action of naturally occurring protamides, which stimulate the rate of aqueous humor flow by reducing outflow resistance.
How to get Prescription Assistance
Getting the prescription assistance you're seeking is easy once you become a Simplefill member by applying online or calling us at 1(877)386-0206. Within 24 hours, you'll be called by one of our trained patient advocates who will conduct a brief interview. The information you provide will enable us to develop your Simplefill member profile. We'll then use that profile to matching your needs to the Lumigan assistance programs most likely to meet them.
We'll complete applications to those programs and submit them on your behalf without you having to lift a finger. And we'll even take care of the enrollment process once you've been approved.
But that's not the end of our assistance.
We'll ensure that your Lumigan prescription doesn't expire. And moving forward, we'll update your Simplefill profile to reflect any changes to your medication needs and find prescription assistance for any new drugs added by your health care providers.
Apply Now
Enroll in Simplefill today, and before you know it, you'll be paying much less for your Lumigan prescription.