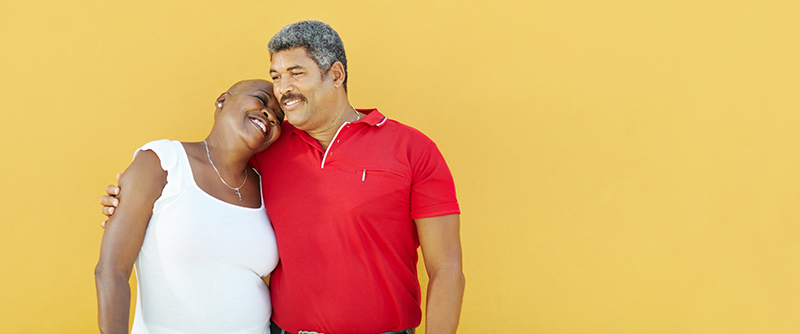 At Simplefill, we help Americans who are struggling to pay for the medications they need to manage chronic medical problems such as HIV/AIDS.  Learn more about Juluca patient assistance programs, and enroll with Simplefill today.
What is Juluca?
Juluca is a combination antiretroviral medication containing dolutegravir and rilpivirine. It is prescribed for the treatment of HIV/AIDS in adults who have previously received antiretroviral treatment for a minimum of six months without any problems. Juluca not only decreases the amount of HIV-1 virus in the bloodstream but also strengthens the immune system.
Juluca comes in tablet form and is taken once daily by mouth with food.
What does Simplefill Provide?
As reassuring as it is to know how effective antiretroviral medications can be in reducing the bloodstream's viral load of HIV-1, it's important not to miss even one dose. Living with HIV/AIDS can be very stressful for those who are finding it difficult to maintain an uninterrupted supply of Juluca.
At Simplefill, we've made it our mission to take as much stress as possible out of life with serious chronic diseases. One of the biggest problems is the lack of awareness that prescription assistance is available. We pride ourselves on making the connection between those who need prescription assistance and those who can provide it.
How Does Juluca Work?
Dolutegravir is an HIV-1 integrase strand transfer inhibitor, and rilpivirine is an HIV-1 non-nucleoside reverse transcriptase inhibitor. They work in different ways to inhibit two different enzymes, integrase and reverse transcriptase, which play key roles in the replication of the HIV-1 virus. Taking Juluca greatly reduces the amount of HIV-1 in the bloodstream and makes it far more difficult for healthy cells to become infected.
How to get Prescription Assistance
To start the process of getting Juluca prescription assistance, become a Simplefill member today by applying online or calling us at 1(877)386-0206. In less than 24 hours, you'll be on the phone with one of our trained patient advocates, participating in a brief profiling interview. We'll use the information you provide to establish your Simplefill member profile, which will give us the basis for identifying the Juluca assistance programs best suited to meet your particular needs.
From that point on, the rest of the process is in our hands, with no bothersome paperwork for you. We'll prepare your applications and submit them on your behalf to the Juluca assistance programs we've shortlisted for you. Upon approval, we'll also take care of getting you enrolled. All you need to do is wait to see how much less you'll end up paying for your Juluca prescription.
We stand by our members for as long as they need us. We'll keep an eye on the status of your Juluca prescription and make sure it never expires. And for as long as you remain a Simplefill member, we'll update your profile when your health care providers make changes to your treatment plan and get you some payment assistance for any new medications prescribed for you.
Apply Now
Become a Simplefill member today, and before you know it, you'll be paying much less for the Juluca you rely on.