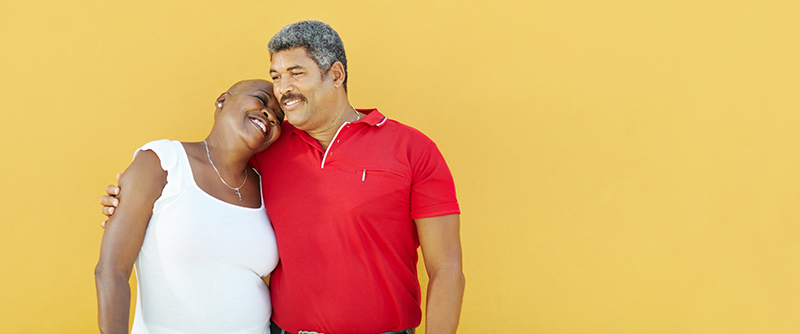 Simplefill helps Americans who are having trouble paying for the costly medications they need to manage serious diseases like cancer. Learn more about Imbruvica patient assistance programs, and enroll with Simplefill today.
What is Imbruvica?
Imbruvica (ibrutinib) is a medication used for the treatment of certain cancers known as B cell cancers, such as chronic lymphocytic leukemia, Waldenstern's macroglobulinemia, mantle cell lymphoma, and marginal zone lymphoma.
B cells are white blood cells that manufacture antibodies that help the immune system fight off infections. Lymphomas get their name from the fact that these cancers grow in the lymph nodes and other parts of the body's lymphatic system.
Imbruvica, which is also prescribed for transplant recipients with chronic graft vs. host disease, is available in both tablet and capsule forms.
What does Simplefill Provide?
A cancer diagnosis typically strikes fear into one's heart—a fear that is magnified when meeting the high cost of medications like Imbruvica. Simplefill believes that people battling potentially life-threatening diseases have enough to worry about without the added stress of not knowing how they will pay for their next prescription renewal.
That's why Simplefill bridges the gap between those who need prescription assistance and the programs that can provide it.
How Does Imbruvica Work?
Imbruvica reduces the number of cancerous white blood cells—B lymphocytes—by blocking an enzyme known as Bruton's tyrosine kinase, or Btk. Btk promotes the survival of these cancer cells and plays an important role in their migration and adherence to the organs where they typically divide and multiply. Blocking Btk curbs the proliferation of B lymphocytes.
How to get Prescription Assistance
To become a Simplefill member, apply online or call us at 1(877)386-0206. Within 24 hours, one of our trained patient advocates will call and interview you to obtain the information we need to develop your Simplefill member profile. That profile will serve as the basis for matching your needs to the Imbruvica assistance programs that can dramatically reduce your prescription costs.
Once we have identified the programs most likely to provide the help you need, we'll apply to them on your behalf and get you enrolled, all without you having to lift a finger. Moving forward, we'll make sure that your Imbruvica prescription remains current. And if your treatment plan changes, we'll update your Simplefill profile and find you some assistance paying for any new medications prescribed by your medical team. We're here for you as long as you need and want us to be.
Apply Now
Become a Simplefill member today, and you'll soon be paying much less for your Imbruvica prescription.