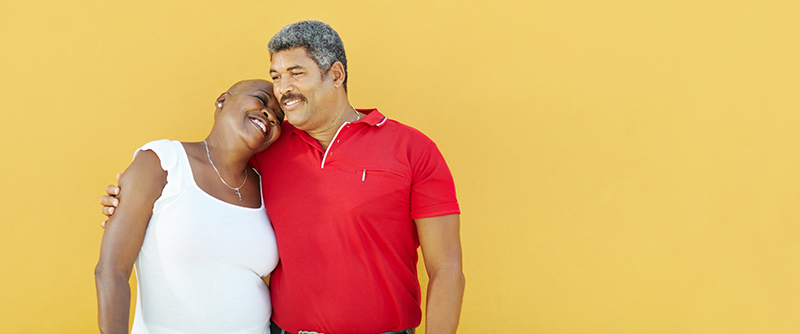 Simplefill is committed to helping Americans who are struggling to pay for the prescription medications they need to manage chronic medical conditions, such as cancer. Continue reading to learn about our Herceptin patient assistance program, and apply today.
What Is Herceptin (trastuzumab)?
Herceptin, a monoclonal antibody, is a targeted therapy anticancer drug. It is prescribed for patients with HER2 receptor positive breast or stomach cancer, typically in combination with chemotherapy, to slow disease progression and increase survival rate.
Herceptin is administered through intravenous infusion or subcutaneous injection. 
What Does Simplefill Provide?
Simplefill's mission is to improve the quality of life for patients managing chronic diseases by addressing the financial burden of paying for costly medications that must be taken indefinitely.  That becomes even more important for patients dealing with the physical and emotional stress of life-threatening diseases like cancer. By connecting those in need of prescription assistance with the programs and organizations that can provide it, we aim to ease some of the stress that can make it difficult for patients and their families to enjoy their time with each other.
How Does Herceptin Work?
The HER2 (human epidermal growth factor receptor2) gene contributes to normal cell growth and proliferation. But in some people, the HER2 gene is faulty, and there are too many of them, which is called HER2 gene amplification. The overabundant HER2 genes create too many HER2 receptors, a condition known as overexpression, which causes the rapid growth and division of cells, leading to the formation of tumors. Herceptin targets and blocks the HER2 receptors, preventing the multiplication of cancer cells. There is also a second mechanism at work, because when Herceptin binds to HER2 receptors, it targets those receptors for destruction by the body's immune cells.
How to Get Herceptin Prescription Assistance
With Simplefill, getting the prescription assistance you need is easier than you might think, as we do most of the heavy lifting. There are only two initial steps for you:
Applying for Simplefill membership

online

or by calling 1(877)386-0206. 

Being interviewed over the phone by one of our patient advocates. 
That's it! We'll handle the rest. Specifically, we will:
Use your responses to the interview questions to build your member profile.

Compare your profile to available Herceptin prescription assistance programs and identify the best ones for you.

Prepare and submit applications to those programs on your behalf.

Get you enrolled upon acceptance.
But our help doesn't end once you're receiving prescription assistance and paying little if anything for your Herceptin. We'll work on your behalf for as long as you need us. For example, we'll monitor your situation, and when changes occur in your medical treatment, your finances, or your insurance status, we'll update your Simplefill member profile accordingly and take appropriate action. For example, if new medications have been prescribed for you by your health care providers, we'll start the ball rolling to get you additional prescription assistance.
Apply Now
It won't be long before you're wondering why you didn't reach out to us sooner for Herceptin prescription assistance. Apply with Simplefill today.