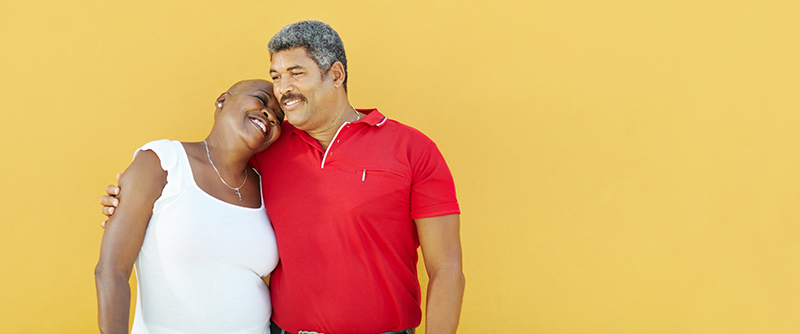 Simplefill is committed to helping Americans who are struggling to pay for the prescription medications they need to manage chronic medical conditions, such as breast cancer. Continue reading to learn about our Herceptin Hylecta patient assistance program, and apply today.
What Is Herceptin Hylecta?
Herceptin Hylecta (trastuzumab/hyaluronidase) combines Herceptin, a monoclonal antibody, with an enzyme as a treatment for HER2-overexpressing metastatic breast cancer. It is classified as a targeted therapy anticancer drug. It is often prescribed along with certain chemotherapy drugs. 
Herceptin Hylecta is administered through subcutaneous injection. 
What Does Simplefill Provide?
A diagnosis of metastatic cancer brings great stress into the lives of patients and their family members. Concerns about an uncertain future are difficult enough to deal with. When compounded by the financial burden of struggling to pay for costly, but essential treatments, often for an extended period of time, the quality of life for all suffers. 
Simplefill aims to make life a little easier in such situations by raising prescription assistance awareness and serving as a bridge between those who need help and the programs and organizations that are offering it.
How Does Herceptin Hylecta Work?
HER2 genes produce proteins called HER2 receptors, which control the growth, self-repair, and division of healthy cells. When there are too many HER2 genes (gene amplification), there is an overabundance of HER2 receptors (receptor overexpression), which causes cells to multiply rapidly, leading to tumor formation and growth.
Herceptin is an antibody that was developed specifically to bind to HER2 receptors, which slows cell multiplication and targets the receptors for attack by the body's immune system. The enzyme hyaluronidase helps the body use Herceptin more effectively.
How to Get Herceptin Hylecta Prescription Assistance
It's easy to get the prescription assistance you need once you become a Simplefill member by applying online or by calling 1(877)386-0206. Once you've done that, there's only one more task you'll need to accomplish: be interviewed over the phone by one of Simplefill's experienced patient advocates. When you've completed that intake interview, the ball moves into our court, and all you need to do is wait to see how much less you'll soon be paying for your Herceptin Hylecta.
We'll use the information you provided during your intake interview to establish your Simplefill member profile. By matching your profile to all available prescription assistance programs, we'll find the ones you qualify for that are capable of providing the help you're seeking. 
We'll prepare and submit applications on your behalf, without you having to lift a finger. Upon your acceptance, we'll take care of the enrollment process too.
We will continue to work with you for as long as you need prescription assistance. We'll make sure you continue to receive assistance with the cost of your Herceptin Hylecta. And when your new medications are prescribed for you or a member of your household, we'll get to work finding you some prescription assistance for them as well.
Apply Now
Don't let another day go by without taking the first step to obtain the Herceptin Hylecta prescription assistance you're seeking. Apply with Simplefill today.