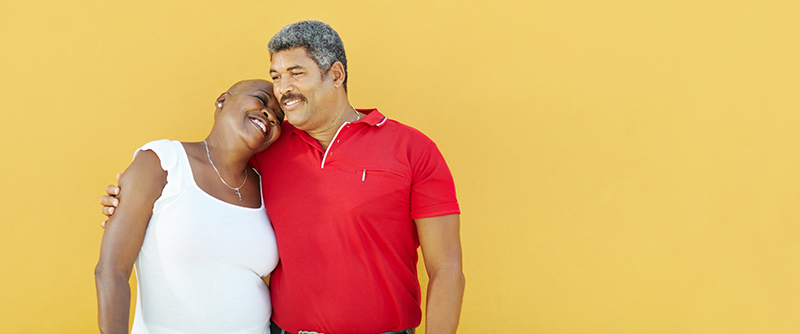 Simplefill helps Americans who are having trouble paying for the medications they need to manage chronic medical problems, such as HIV-1 infection. Learn more about Genvoya patient assistance programs, and enroll with Simplefill today.
What is Genvoya?
Genvoya is a medication that combines four different antiretroviral drugs (elvitegravir, cobicistat, emtricitabine, and tenofovir alafenamide) in a single tablet for the treatment of HIV-1 infection in adults and children who are at least 12 years old. There is no known cure for HIV/AIDS, but Genvoya has been proven to reduce viral load (the amount of the HIV-1 virus in the blood) and slow or prevent disease progression.
Genvoya is taken once daily with food. It should not be discontinued abruptly, which is one reason that people taking it need to seek prescription assistance if they are having trouble paying for Genvoya.
What Does Simplefill Provide?
There was a time when HIV/AIDS was tantamount to a death sentence, but treatments have improved to the point that many people infected with HIV-1 can manage the condition and lead relatively normal lives. But that depends on having an uninterrupted supply of expensive medications like Genvoya. Simplefill aims to make sure that anyone needing help with the cost of their Genvoya prescription is able to get it.
How does Genvoya Work?
The four different medications contained in each Genvoya tablet work in different ways. Elvitegravir blocks an enzyme called integrase, and Cobicistat enhances its effectiveness. Emtricitabine and Tenofovir alafenamide both block an enzyme called reverse transcriptase.
Together, these four drugs prevent the multiplication of the HIV-1 virus, decrease the amount of the virus in the body, and reduce the risk of transmitting it to others.
How to Get Prescription Assistance
Becoming a Simplefill member is easy. You can apply online or call us today at 1(877)386-0206. Within 24 hours, you'll be contacted by one of our trained advocates who will conduct an interview to obtain the information we need to build your Simplefill profile.
That profile will enable us to match your specific prescription assistance needs to the programs most likely to be able to meet them. Once we've identified the most suitable programs, we'll apply to them on your behalf. There's no need for you to deal with a bunch of paperwork—we'll also handle the enrollment process once a Genvoya assistance program has accepted you. It won't be long before you'll have no further worries about paying for the medication you need to keep your HIV-1 infection at bay.
HIV-1 infection requires long-term treatment, and we'll be with you every step of the way. We'll make sure your Genvoya prescription is always current. And if your medication regimen changes, we'll find you help paying for any new drugs your medical team prescribes for you.
Apply Now
Join Simplefill today to get the help you need to maintain an uninterrupted supply of Genvoya.